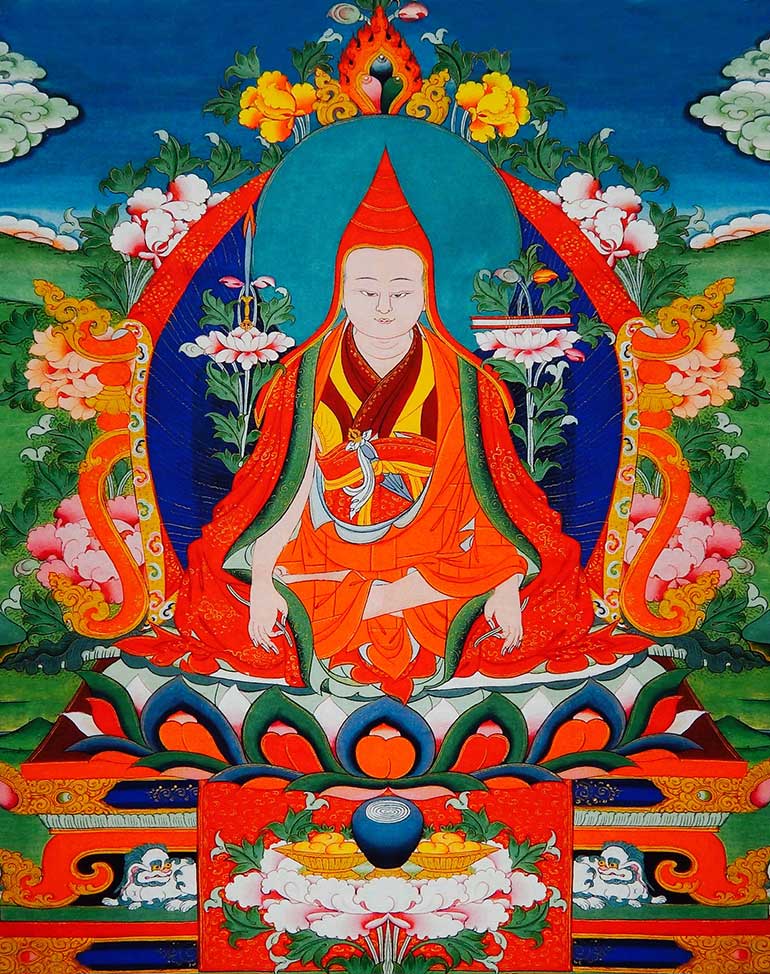 The Tantra of the syllable-seed of the one son
    In the language of the Yogini of Kalapinka, it is called buddha-guttha-kshu-emne
    Or the seed tantra, the practice only one son of the Enlightened One.
    I bow before the self-arising essential sphere!
    Teacher Samantabhadra in the union proclaimed the Teaching from the sphere of one's own nature:
    Let others hear about their own energy, their natural state! This one entity, the self-arising primordial wisdom, is the only one son of all the Enlightened Ones! It forms all actions through the seed - emptiness and is the seed of Samantabhadra! All this arises and is released. This self-arising tantra of the one [essence] leads to the state of the Enlightened Being seen, heard, or bound!
    Thus ends the tantra of the seed, the only one son.

    The seal of the body. The seal of the speech. The seal of the mind.
    Seal. Seal. Seal.