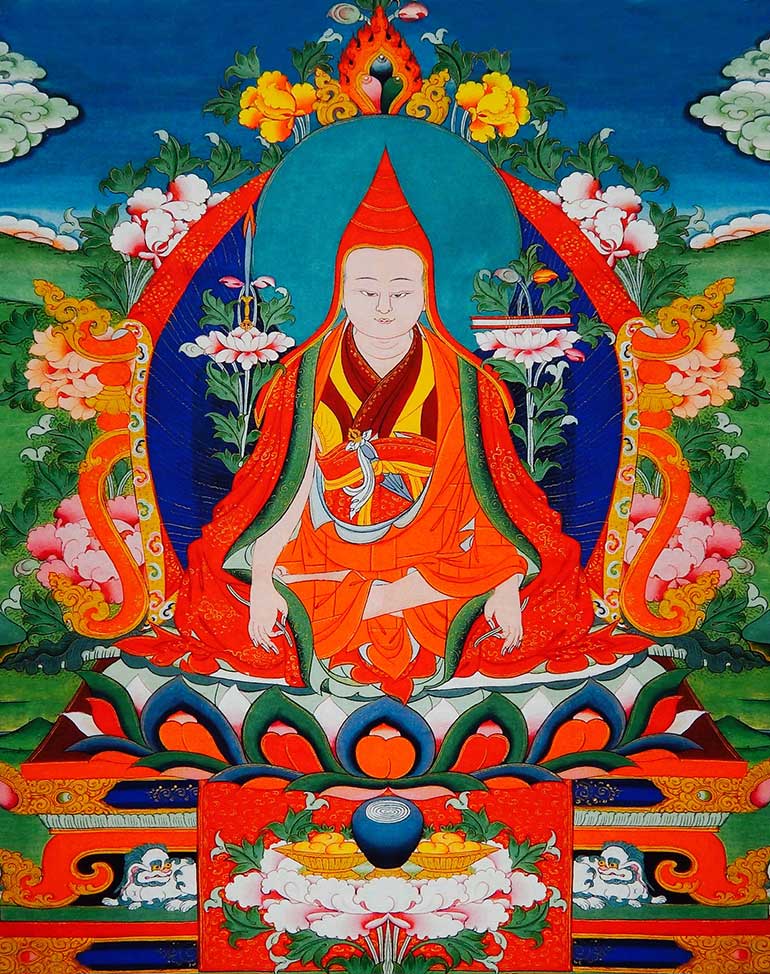 Tantra of the Single Golden syllable

    I bow before the sphere of the unchanging view!
    The mother and father, the teacher Samantabhadra [in union], proclaimed the Teaching from the unchanging space [of the supreme reality]:
    Listen, others, to the radiant awareness-guidance, [unity] of clarity and emptiness!
    How wonderful! The only seed-essence is the essence of inherent wisdom! [It is an unchanging unity of clarity and emptiness that is free from extremes! Whatever this innermost essence is, it arises by itself from an invisible space! If you are girded with this tantra of the innermost heart-essence, see it, hear it, or just touch it, you will become a Buddha in the realm of radiant clarity!
    Thus ends the tantra of the innermost essence.

    Seal of body. seal of speech. The seal of the mind.
    Seal. Seal. Seal.