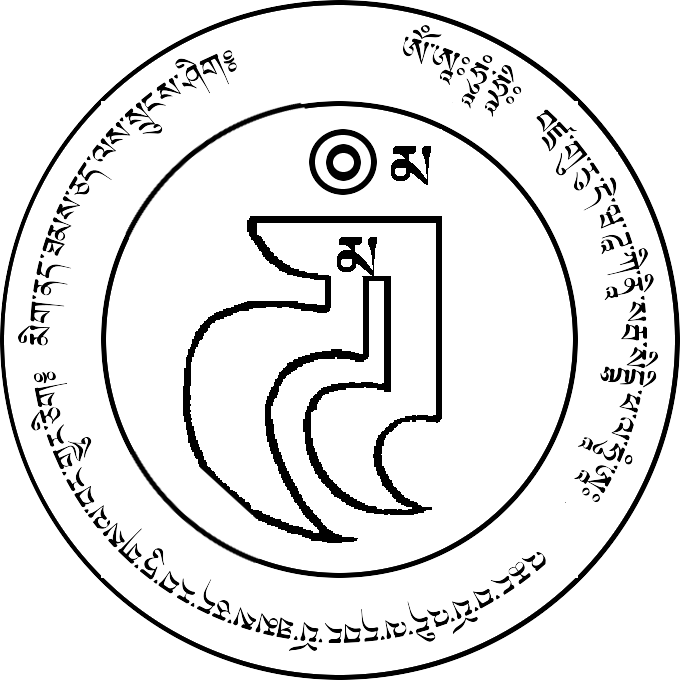 Protection from eye diseases
This chakra-wheel is represented by the juice of white sandalwood. If you tie it around your neck and tie it in the skin of a snake, all your abilities will be completely clarified, whether it is in the eyes, etc.
Надпись:
ཨོཾ་ཨཱཿཧཱུཾ་ཧྲཱིཿ བཛྲ་གུ་རུ་དེ་ཝ་ཌཱ་ཀི་ནཱི་སརྦ་སིདྡྷི་ཕ་ལ་ཧཱུཾ་ཨཱཿ འཆང་བ་པོ་འདི་ལ་དབང་པོ་ཐམས་ཅད་རབ་ཏུ་གསལ་བར་གྱུར་ཅིག༔ མིག་ནད་ཐམས་ཅད་ལས་སྲུངས་ཤིག༔
Let all the abilities of this [person who] holds the [chakra] become completely clear! Let it be revealed to protection from all diseases of the eyes!