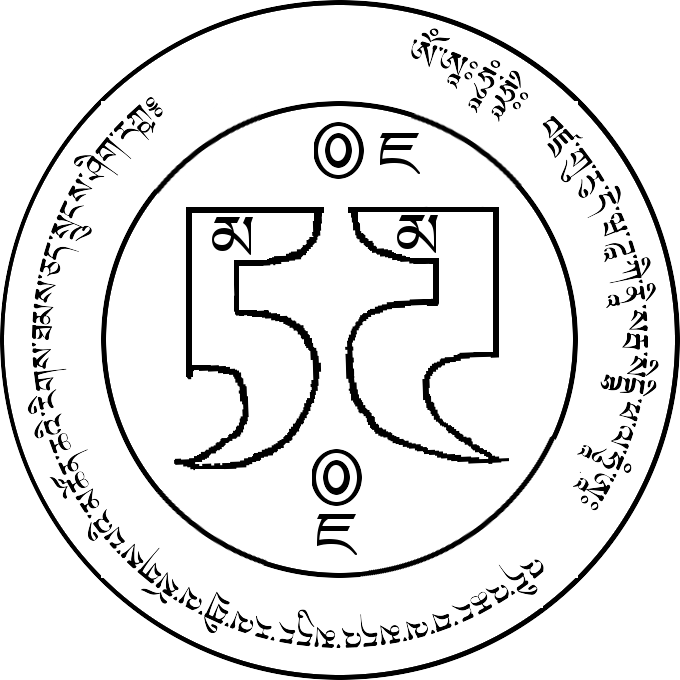 Protection from weapons
This wheel-chakra is drawn with the blood of a person who died from a weapon. If you tie it in red silk and tie it on your body so that it is warm and not visible to others, you will be protected from all the fears of weapons.
Inscription:
ཨོཾ་ཨཱཿཧཱུཾ་ཧྲཱིཿ བཛྲ་གུ་རུ་དེ་ཝ་ཌཱ་ཀི་ནཱི་སརྦ་སིདྡྷི་ཕ་ལ་ཧཱུཾ་ཨཱཿ འདི་འཆང་བ་ལ་མདའ་མདུང་རལ་གྲི་ལ་སོགས་པའི་མཚོན་ཆའི་རིགས་ཐམས་ཅད་སྲུངས་ཤིག་རཀྵ༔
Let the protection of [the person who] holds this [chakra] be revealed from all types of weapons, be it arrows, spears, knives, swords, etc.! Raksha!