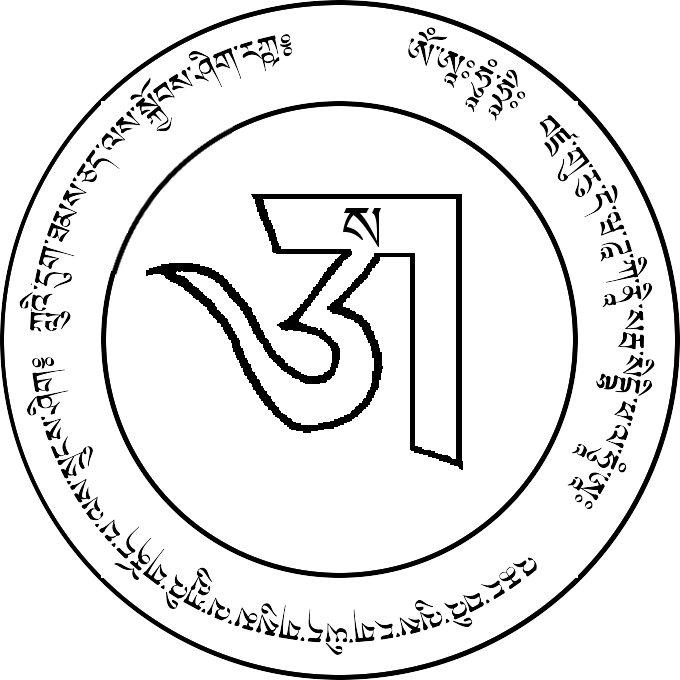 Protection from Naga harm
This chakra-wheel is depicted on silk, cotton, or rough paper (birch) gathered together in good ink. Then you should anoint with the juice of musk, calamus and myrrh plants and consecrate. Wrap it in a frog skin. Tie it on the body. This will protect you from all the harm of the Nagas.
Inscription:
ཨོཾ་ཨཱཿཧཱུཾ་ཧྲཱིཿ བཛྲ་གུ་རུ་དེ་ཝ་ཌཱ་ཀི་ནཱི་སརྦ་སིདྡྷི་ཕ་ལ་ཧཱུཾ་ཨཱཿ འཆང་བའི་ལུས་ངག་ཡིད་གསུམ་ལ་ཀླུའི་གནོད་པ་ལས་སྲུངས་ཤིག༔ ཀླུའི་དུག་ཐམས་ཅད་ལས་སྐྱོབས་ཤིག་རཀྵ༔
Let the protection of the body, speech, and mind [of the person who] holds the [chakra] be revealed from the harm of the Nagas! Let the protection from all the poisons of the Nagas be revealed! Raksha!