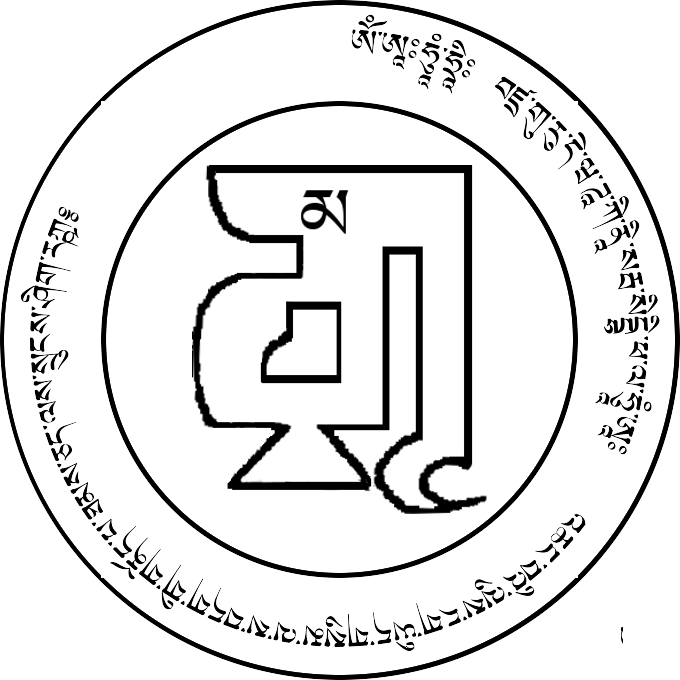 Protection from harm of the lords of the terrain, Sadags
This wheel-chakra is represented by a mixture of ink and blood of a person killed with a dagger. Tighten together with a dagger with Kiley from the stem of a bamboo plant the size of four fingers. Tie it on the body. A person who does this will not be damaged by the actions of the lords of the area and will be protected from everything.
Inscription:
ཨོཾ་ཨཱཿཧཱུཾ་ཧྲཱིཿ བཛྲ་གུ་རུ་དེ་ཝ་ཌཱ་ཀི་ནཱི་སརྦ་སིདྡྷི་ཕ་ལ་ཧཱུཾ་ཨཱཿ འཆང་བའི་ལུས་ངག་ཡིད་གསུམ་ལ་ས་བདག་གི་གནོད་པ་ཐམས་ཅད་ལས་སྲུངས་ཤིག་རཀྵ༔
Let the protection of the body, speech, and mind [of the person who] holds [the chakra] be revealed from all harm of the sadag lords of the area! Raksha!