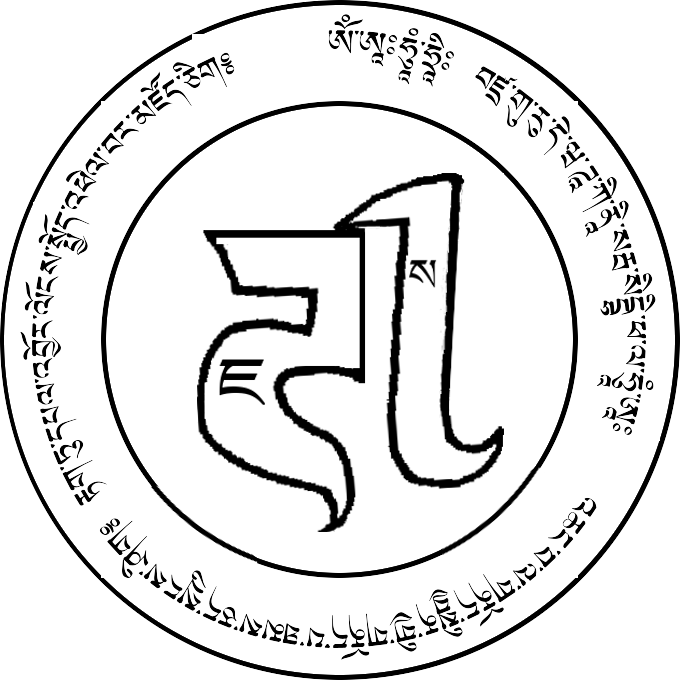 Protection from harm of Yakshas
This chakra-the wheel is depicted on a red silk. It is tied in a weasel skin along with five jewels. If tied to any part of the body, the wealth will be constantly protected by Yakshas and the body will be protected from harm by Yakshas.
Inscription:
ཨོཾ་ཨཱཿཧཱུཾ་ཧྲཱིཿ བཛྲ་གུ་རུ་དེ་ཝ་ཌཱ་ཀི་ནཱི་སརྦ་སིདྡྷི་ཕ་ལ་ཧཱུཾ་ཨཱཿ འཆང་བ་ལ་གནོད་སྦྱིན་གྱི་གནོད་པ་ཐམས་ཅད་སྲུངས་ཤིག༔ རྟག་ཏུ་དཔལ་འབྱོར་ལོངས་སྤྱོད་འཕེལ་བར་མཛོད་ཅིག༔
Let the protection of [the person who] holds [the chakra] be revealed from all harm of the Yakshas! May fame, wealth, and pleasure continually increase!

Five types of jewelry - gold, silver, turquoise, coral, pearls.