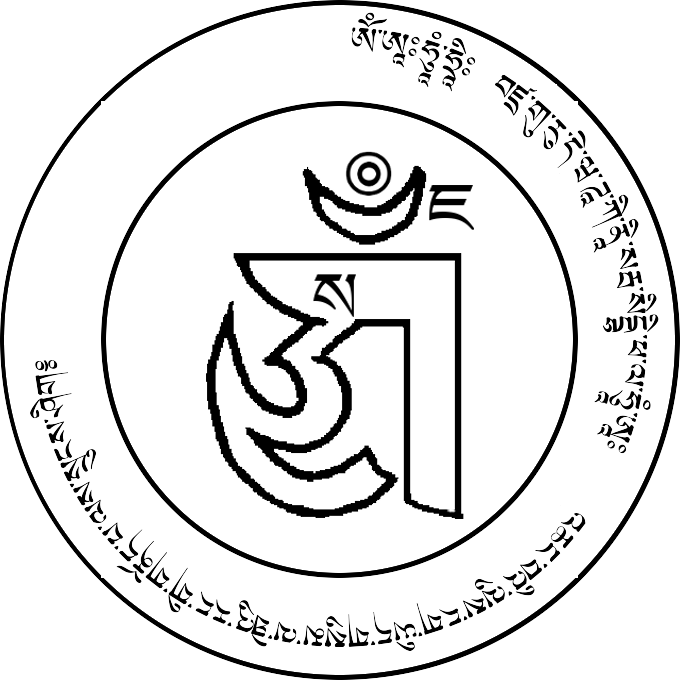 Protection from the harm of demons theurang
This wheel-chakra is tied to the body along with pieces of nine types of wood. The man or woman who binds it will be protected from the theurang demons and will not receive pain from their harm. Nine types of trees: white kirkazon, juniper, aloe tree, acacia catechu, barberry, dogwood, rose hip, white sandalwood, tamarisk.
Inscription:
ཨོཾ་ཨཱཿཧཱུཾ་ཧྲཱིཿ བཛྲ་གུ་རུ་དེ་ཝ་ཌཱ་ཀི་ནཱི་སརྦ་སིདྡྷི་ཕ་ལ་ཧཱུཾ་ཨཱཿ འཆང་བའི་ལུས་ངག་ཡིད་གསུམ་ལ་ཐེའུ་རང་གི་གནོད་པ་ལས་སྲུངས་ཤིག༔
Let it be revealed to the protection of body, speech and mind [the person that] keeps [chakra], from harm by theurang!