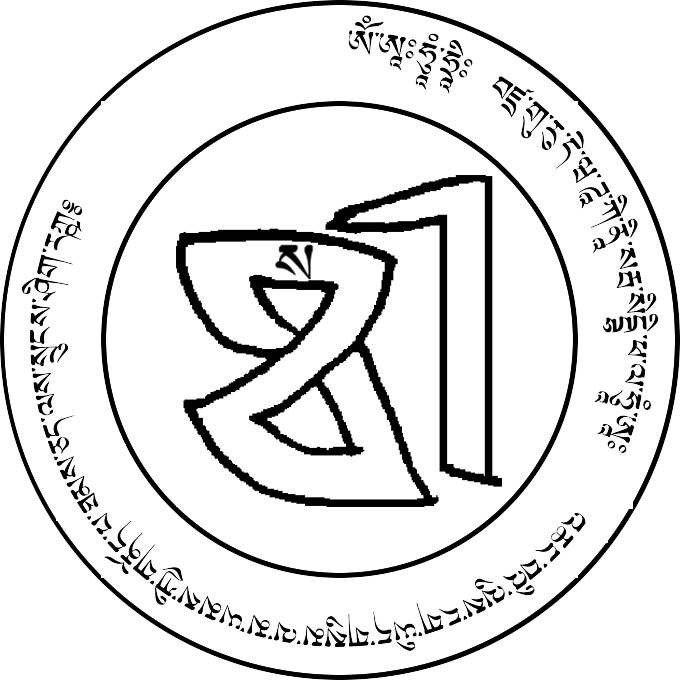 Protection from the harm of infectious diseases of people
Wrap this wheel-chakra in a portion of juniper (rectangular piece). If you tie it on the body, you will be protected from all harm of any infectious diseases.
Inscription:
ཨོཾ་ཨཱཿཧཱུཾ་ཧྲཱིཿ བཛྲ་གུ་རུ་དེ་ཝ་ཌཱ་ཀི་ནཱི་སརྦ་སིདྡྷི་ཕ་ལ་ཧཱུཾ་ཨཱཿ འཆང་བའི་ལུས་ངག་ཡིད་གསུམ་ལ་མ་ཡམས་ཀྱི་གནོད་པ་ཐམས་ཅད་ལས་སྲུངས་ཤིག་རཀྵ༔
Let the protection of the body, speech, and mind [of the person who] holds the [chakra] be revealed, from all the harm of contagious diseases [caused by] Ma [mo]! Raksha!