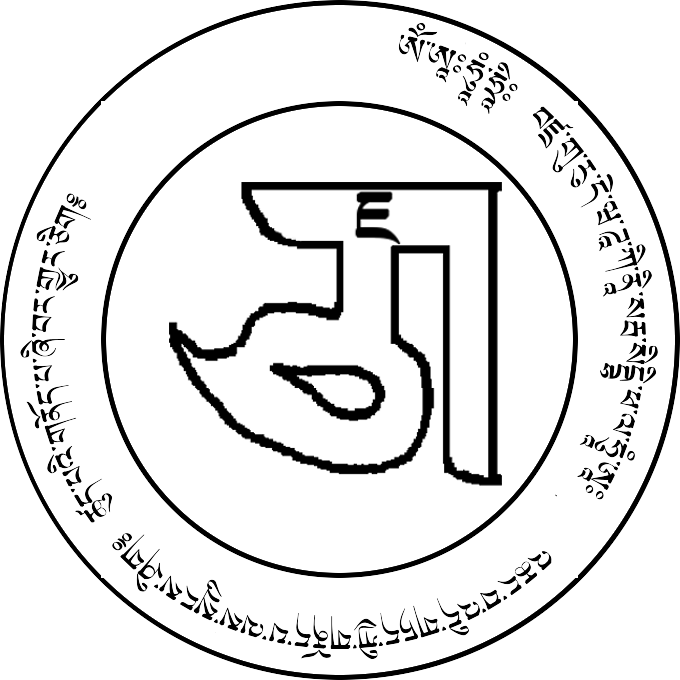 Protection from harmful spells
Tie in this wheel-chakra with part of the dead man's clothing, along with spikes-phurba of any length that are taken or made of black thorns, barberry and rosewood. If it is bound to the body, you will be free and protected from the harm of witchcraft.
Inscription:
ཨོཾ་ཨཱཿཧཱུཾ་ཧྲཱིཿ བཛྲ་གུ་རུ་དེ་ཝ་ཌཱ་ཀི་ནཱི་སརྦ་སིདྡྷི་ཕ་ལ་ཧཱུཾ་ཨཱཿ འཆང་བ་འདི་གཏད་ཀྱི་གནོད་པ་ལས་སྲུངས་ཤིག༔ ཚུད་པའི་གནོད་པ་ཞི་བར་གྱུར་ཅིག༔
Let the protection of this [person who] holds the [chakra] be revealed from the harm of magic! Let the resulting harm be appeased!