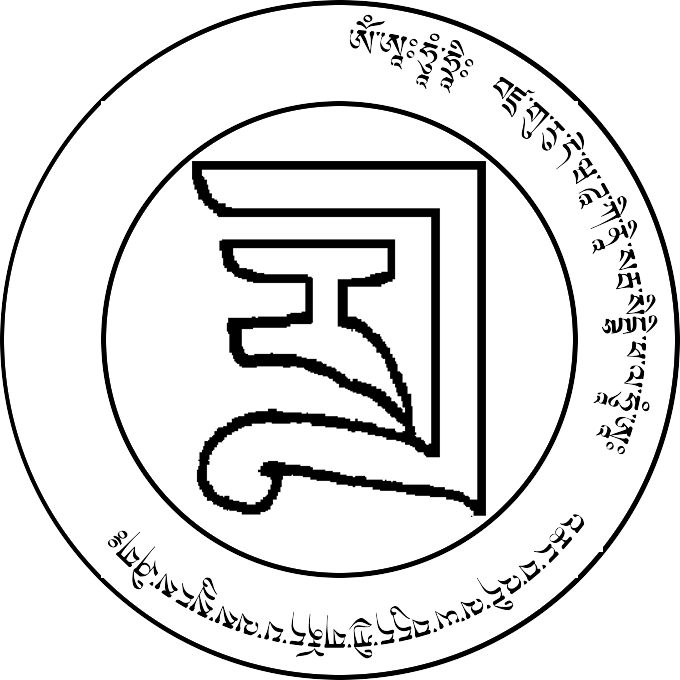 Protection from harm of small demons
This wheel-chakra is represented by cinnamon. Wrap it in five-color silk and tie it to any part of your body. Because of this, there will be no harm from the demons-Mara, as it is the highest protection. In particular, you will be protected from small demons.
Inscription:
ཨོཾ་ཨཱཿཧཱུཾ་ཧྲཱིཿ བཛྲ་གུ་རུ་དེ་ཝ་ཌཱ་ཀི་ནཱི་སརྦ་སིདྡྷི་ཕ་ལ་ཧཱུཾ་ཨཱཿ འཆང་བ་འདི་ལ་ཡ་བདུད་ཀྱི་གནོད་པ་ལས་སྲུངས་ཤིག༔
Let the protection of this [person who] holds [the chakra] be revealed from the harm of the lesser demons!