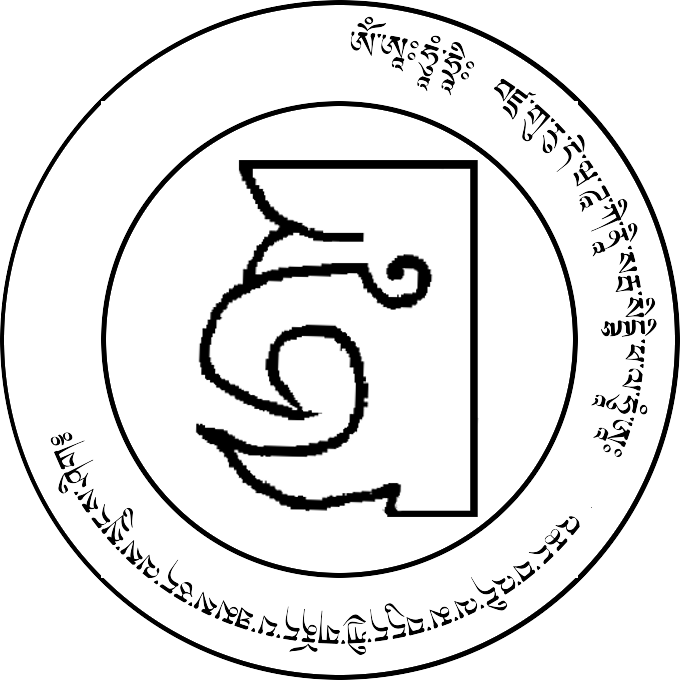 Protection from harm of demonesses
Tie this wheel-chakra with a piece of cloth made of wool with black threads. If it comes into contact with the body, you will be protected from harm by any demon. This chakra is spread by air and the swelling of a black horse.
Inscription:
ཨོཾ་ཨཱཿཧཱུཾ་ཧྲཱིཿ བཛྲ་གུ་རུ་དེ་ཝ་ཌཱ་ཀི་ནཱི་སརྦ་སིདྡྷི་ཕ་ལ་ཧཱུཾ་ཨཱཿ འཆང་བ་འདི་ལ་མ་བདུད་ཀྱི་གནོད་པ་ཐམས་ཅད་ལས་སྲུངས་ཤིག༔
Let the protection of this [person who] holds the [chakra] be revealed, from all harm of the demonesses!