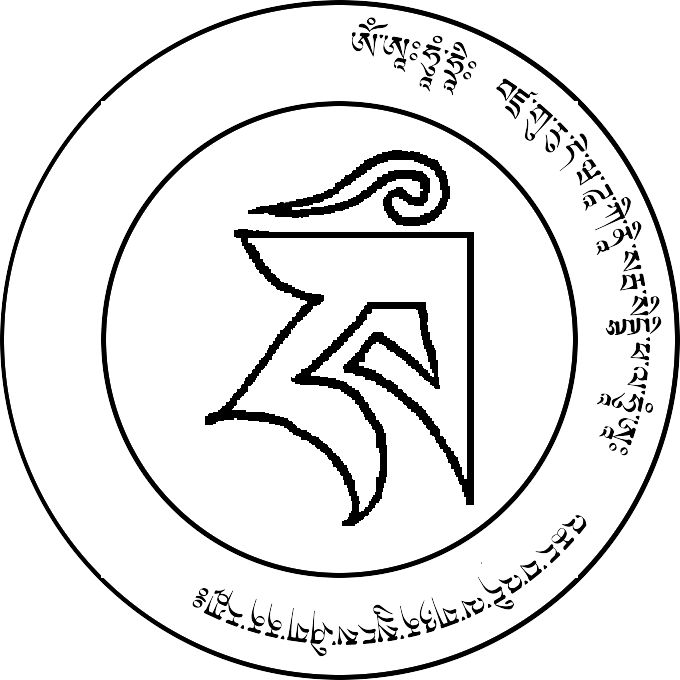 Protection from harm of the spirits of the mountains, Nyen
Draw this wheel-chakra or smear it with the juices of all trees, deer secretion, myrrh resin-incense. The person whose body it touches will be protected from harm by The Nyen spirits.
Inscription:
ཨོཾ་ཨཱཿཧཱུཾ་ཧྲཱིཿ བཛྲ་གུ་རུ་དེ་ཝ་ཌཱ་ཀི་ནཱི་སརྦ་སིདྡྷི་ཕ་ལ་ཧཱུཾ་ཨཱཿ འཆང་བ་འདི་ལ་གཉན་སྲུངས་ཤིག་ནན་རཀྵ༔
Let the protection of this [person who] holds the [chakra] be revealed, from the harm of Nyen! Let it be protection from the pressure!