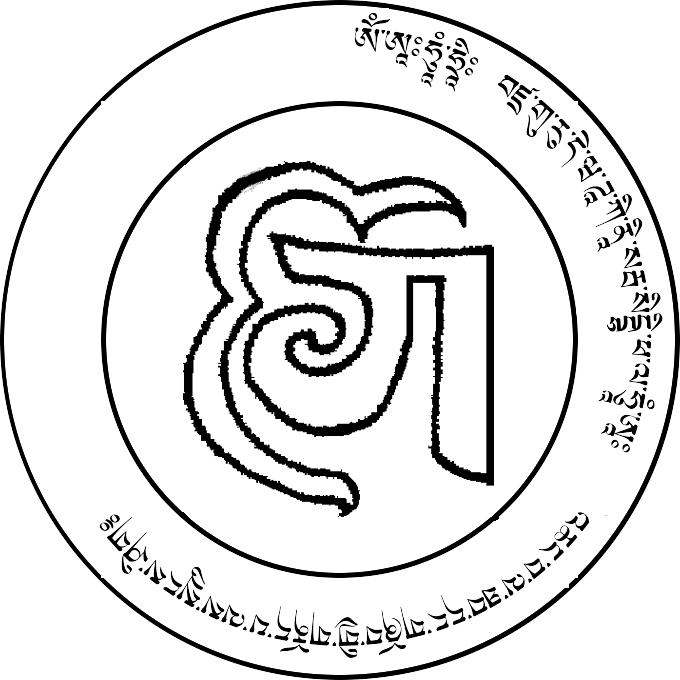 Protection from the unpleasant smell of burning places
This wheel-chakra is represented by the blacksmith's blood. Wrap it in the blacksmith's clothing and tie it to the body. The person who does this will be protected from the harm of the burning sites. And even if something is done against the body at the brazier, the gods and demons will not have the opportunity to suppress [or get angry].
Inscription:
ཨོཾ་ཨཱཿཧཱུཾ་ཧྲཱིཿ བཛྲ་གུ་རུ་དེ་ཝ་ཌཱ་ཀི་ནཱི་སརྦ་སིདྡྷི་ཕ་ལ་ཧཱུཾ་ཨཱཿ འཆང་བ་ལ་ཐབ་དང་གཞོབ་གྱི་གནོད་པ་ལས་སྲུངས་ཤིག༔
Let the protection of [the person who] holds [the chakra] be revealed from the harm of the burning places and the hearth!