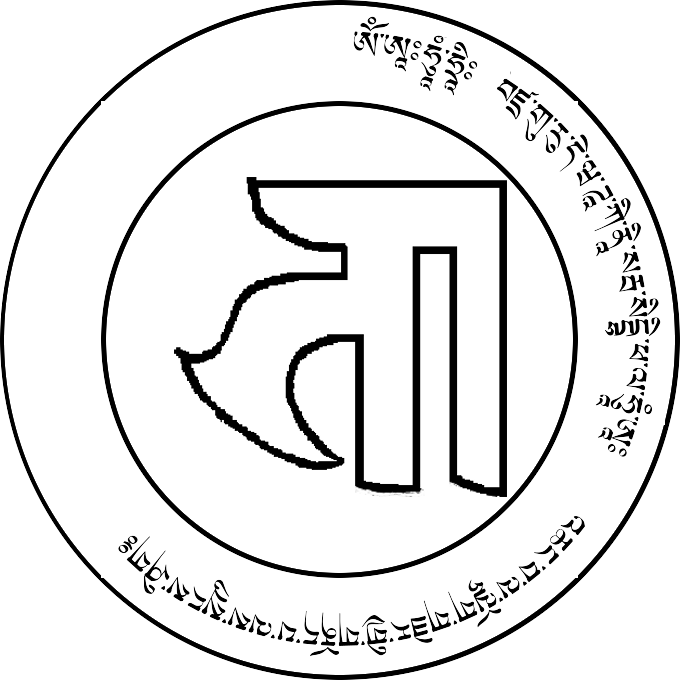 Protection from pain and deadly diseases
This wheel-chakra is drawn with black sulfur, musk, juice from the black horse's tumor. Then it is smeared with the juice of the realgar tree. Next, it is tied in the skin of a snake. The person who ties this on the body will be protected and will not be damaged by three nails [damaging the body, blood, and throat] and tumors in the throat.
Inscription:
ཨོཾ་ཨཱཿཧཱུཾ་ཧྲཱིཿ བཛྲ་གུ་རུ་དེ་ཝ་ཌཱ་ཀི་ནཱི་སརྦ་སིདྡྷི་ཕ་ལ་ཧཱུཾ་ཨཱཿ འཆང་བ་ལ་ལྷོག་གཟེར་གྱི་གནོད་པ་ལས་སྲུངས་ཤིག༔
Let the protection of [the person who] holds [the chakra] be revealed, from the harm of pain and deadly diseases!