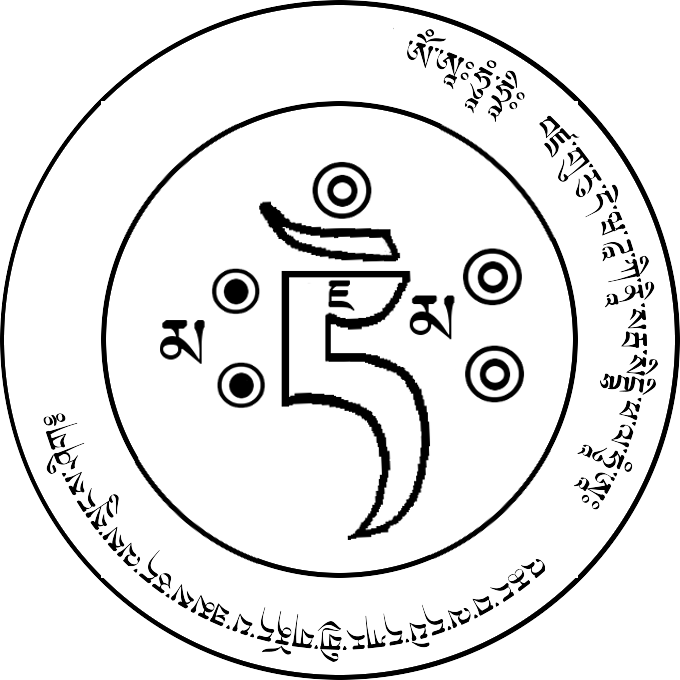 Protection from king Pehar

This wheel-chakra is represented by the blood of a white dog. If you can't find one, then use saliva. Roll up the white silk under the hem of your robe. If having done so, tie the body, you will be protected from harm Gyalpo of Pechora. If it is hidden in a hole under the house, then the path of the Pehar will be blocked in this house.
Inscription:
ཨོཾ་ཨཱཿཧཱུཾ་ཧྲཱིཿ བཛྲ་གུ་རུ་དེ་ཝ་ཌཱ་ཀི་ནཱི་སརྦ་སིདྡྷི་ཕ་ལ་ཧཱུཾ་ཨཱཿ འཆང་བ་ལ་དཔེ་དཀར་གྱི་གནོད་པ་ཐམས་ཅད་ལས་སྲུངས་ཤིག༔
Let it be revealed to protect [the person that] keeps [chakra], from all harm of Pahara!