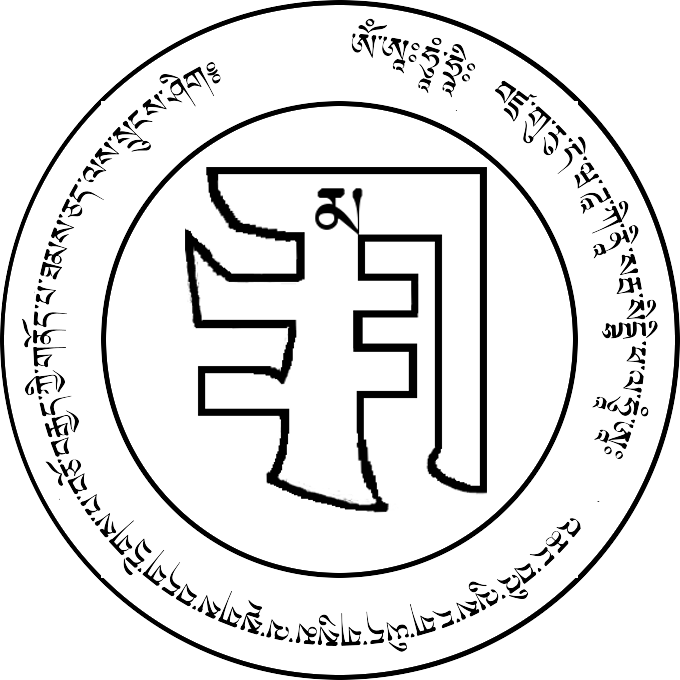 Protection eighteen great spirits proud Dregpa, lords of the mantra

This wheel-chakra is represented by the blood of a black cat. Having done so, you should wrap the skin at the heart of the black horse and tie it to any place on the body. Then you will be protected from harm eighteen proud Dregpa, the lords of mantras.
Inscription:
ཨོཾ་ཨཱཿཧཱུཾ་ཧྲཱིཿ བཛྲ་གུ་རུ་དེ་ཝ་ཌཱ་ཀི་ནཱི་སརྦ་སིདྡྷི་ཕ་ལ་ཧཱུཾ་ཨཱཿ འཆང་བའི་ལུས་ངག་ཡིད་གསུམ་ལ་སྔགས་བདག་དྲེགས་པ་བཅོ་བརྒྱད་ཀྱི་གནོད་པ་ཐམས་ཅད་ལས་སྲུངས་ཤིག༔
Let the protection of the body, speech, and mind [of the person who] holds the [chakra] be revealed, from all harm of the eighteen proud dregpa, the lords of the mantra!