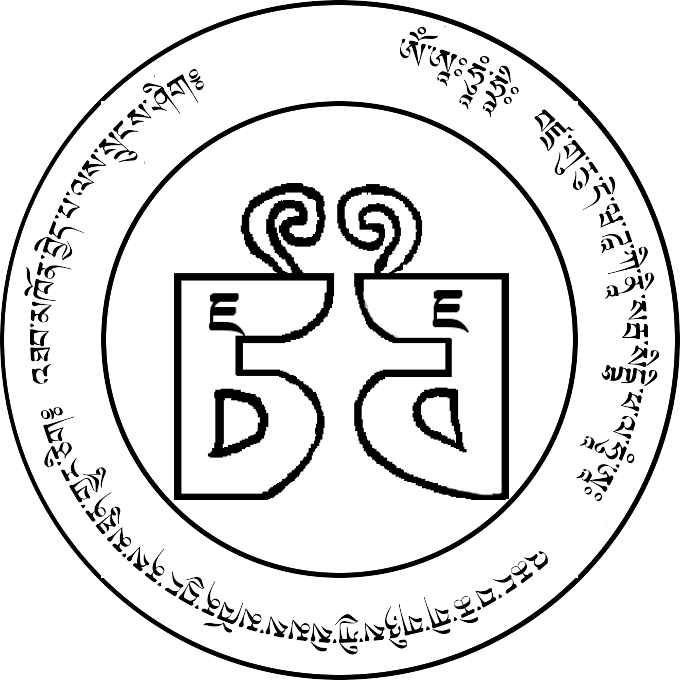 Protection from internal strife
This wheel-chakra is connected by the hair of a goat and a dog. Tied off the skin of rats. If someone binds, wrapping around themselves, then when there are daily internal squabbles and scandals with superiors, parents, subordinates, husbands and wives, etc., they will be protected from internal scandals-squabbles.
Inscription:
ཨོཾ་ཨཱཿཧཱུཾ་ཧྲཱིཿ བཛྲ་གུ་རུ་དེ་ཝ་ཌཱ་ཀི་ནཱི་སརྦ་སིདྡྷི་ཕ་ལ་ཧཱུཾ་ཨཱཿ འཆང་བ་ཆེ་གེ་གཉིས་ཀྱི་སེམས་མཁོན་བྱང་ནས་མཐུན་གྱུར་ཅིག༔ འཐབ་མཁོན་བྱེད་པ་ལས་སྲུངས་ཤིག༔
Let after clearing the enmity between [the person who] holds the chakra and <name> - consent will be shown! Let there be protection from quarrels and enmity!