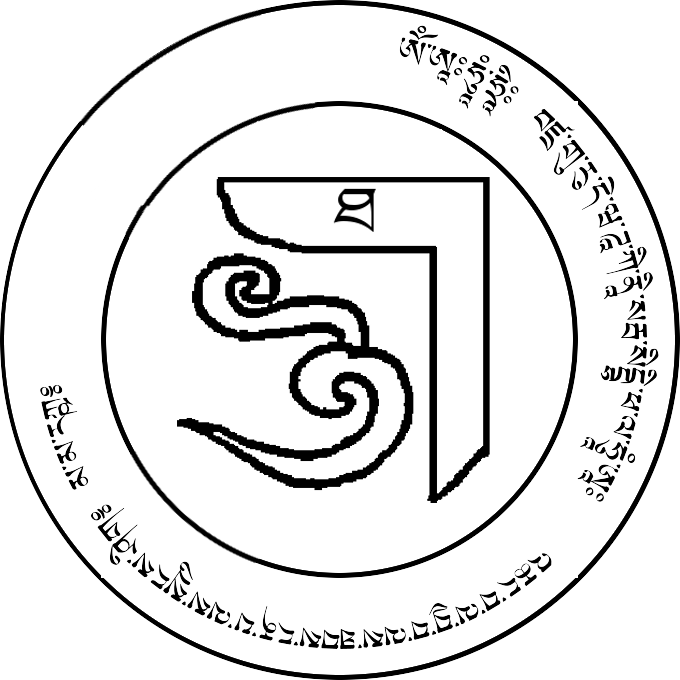 Protection from errors in actions

This wheel-chakra is represented by the juice from a piece of meat or the body of a frog, snake and Scorpion. If you tie the body together with a piece of iron knife with nine dents, then no matter what mistakes are made due to actions when digging the ground or removing stones in the places where the spirits of Nyen live, when cutting down trees in the places of the spirits of Nyen, etc. - there will be no mistakes or damage and you will be protected.
Inscription:
ཨོཾ་ཨཱཿཧཱུཾ་ཧྲཱིཿ བཛྲ་གུ་རུ་དེ་ཝ་ཌཱ་ཀི་ནཱི་སརྦ་སིདྡྷི་ཕ་ལ་ཧཱུཾ་ཨཱཿ འཆང་བ་ལ་བྱ་བ་ལས་ཐབས་ངན་པ་ལས་སྲུངས་ཤིག༔ མ་མ་རཀྵ༔
Let the protection of [the person who] holds [the chakra] be revealed from unwholesome actions and deeds! Ma ma! Raksha!