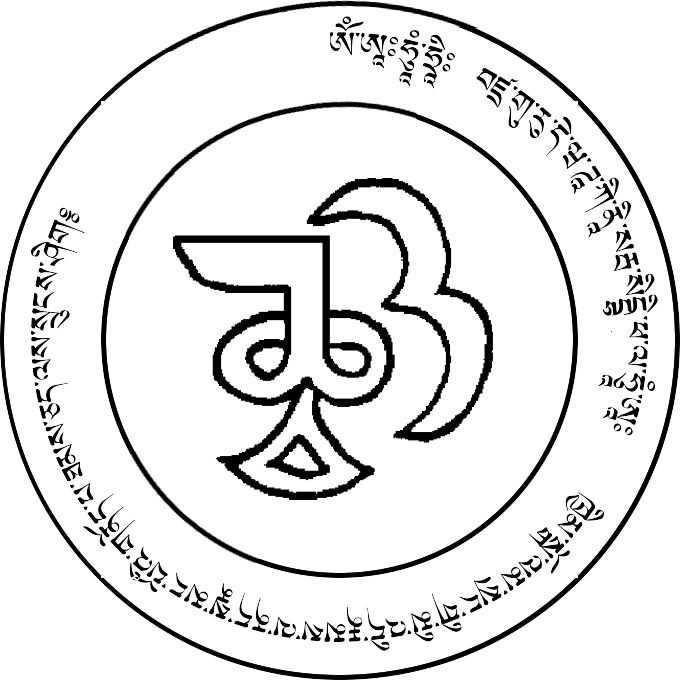 Protection from all human diseases

This wheel-chakra is represented by a mixture of molten lead and the saliva of a pishacha dog. If you draw and will be tied to the body by the head of the family, you will be protected from all relevant diseases. They will not be in the stream [of being], even if one person has them. If it's tied in the winter, you won't get sick, no matter what happens.
Inscription:
ཨོཾ་ཨཱཿཧཱུཾ་ཧྲཱིཿ བཛྲ་གུ་རུ་དེ་ཝ་ཌཱ་ཀི་ནཱི་སརྦ་སིདྡྷི་ཕ་ལ་ཧཱུཾ་ཨཱཿ ཁྱིམ་སྒོ་ལམ་སྲང་གི་མི་འདི་རྣམས་ལ་ནད་སྣ་མང་པོའི་གནོད་པ་ཐམས་ཅད་ལས་སྲུངས་ཤིག༔
Let the protection of these people be shown in the house, at the door and on the road from all the harm of numerous various diseases!