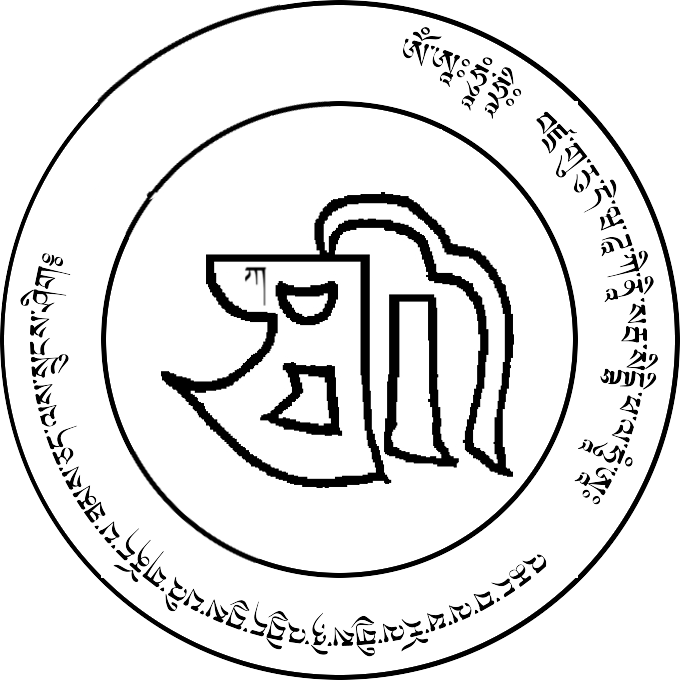 Protection from disputes and disagreements
This wheel-chakra is depicted on human skin or also on the best paper. Tied with human skin. Also draw cinnabar and [other faces] on individual pieces of sandalwood. If you tie it on your body along with this, you will be protected from the harm that is created by disputes and disagreements.
Inscription:
ཨོཾ་ཨཱཿཧཱུཾ་ཧྲཱིཿ བཛྲ་གུ་རུ་དེ་ཝ་ཌཱ་ཀི་ནཱི་སརྦ་སིདྡྷི་ཕ་ལ་ཧཱུཾ་ཨཱཿ འཆང་བ་ལ་ཕ་རོལ་གྱིས་ཉེ་འབྱེད་བྱས་པའི་གནོད་པ་ཐམས་ཅད་ལས་སྲུངས་ཤིག༔
Let the protection of [the person who] holds [the chakra] be revealed from all harm due to discord between loved ones due to [other persons]!