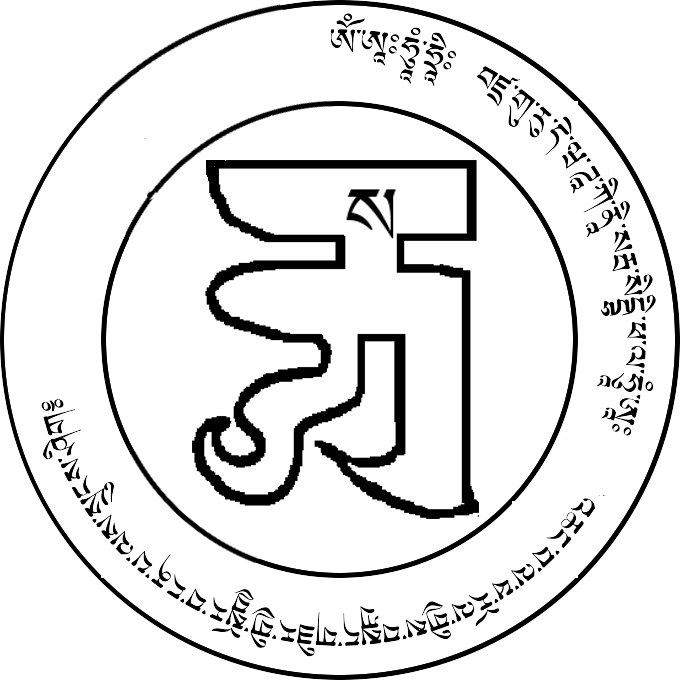 Protection from pain and exile
This wheel-chakra is represented by a melt of pure gold. Tie it in washed gold silk and tie it over your left shoulder. If you do this, you will be protected from the movements of mantras, humans, and non-humans that throw pain and exile at you.
Inscription:
ཨོཾ་ཨཱཿཧཱུཾ་ཧྲཱིཿ བཛྲ་གུ་རུ་དེ་ཝ་ཌཱ་ཀི་ནཱི་སརྦ་སིདྡྷི་ཕ་ལ་ཧཱུཾ་ཨཱཿ འཆང་བ་ལ་ཕ་རོལ་གྱིས་བསྐྲད་གཟིར་གྱི་སྦྱོར་བ་ངན་པ་ལས་སྲུངས་ཤིག༔
Let the protection of [the person who] holds [the chakra] be revealed from the base actions of exile and torment [caused by] others!