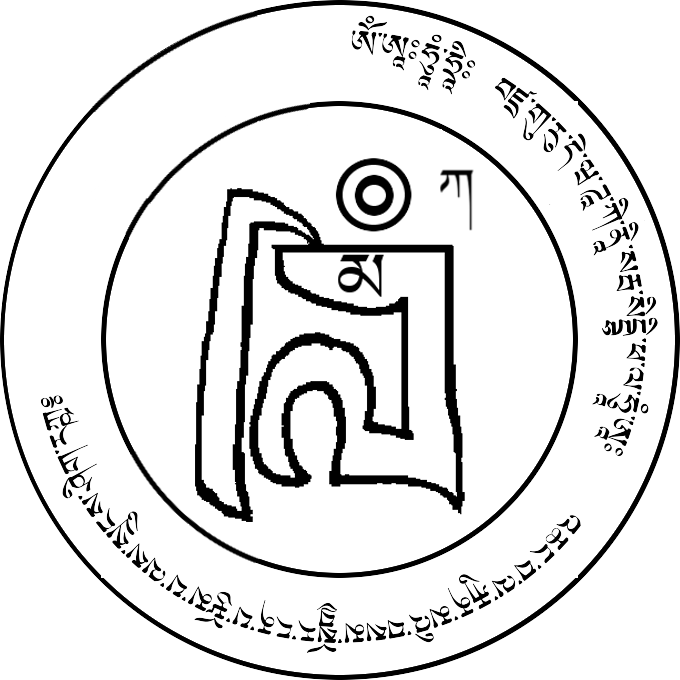 Protection from thieves in the house

This wheel-chakra is drawn with the blood of the great thief. Having done so, tie it in a mouse skin. If you tie on a column in a house made of Yak wool, a tent, etc., then thieves will not appear in this tent-house and you will be protected. Having tied it on yourself, you will receive [things] and you will not lose even if you steal.
Inscription:
ཨོཾ་ཨཱཿཧཱུཾ་ཧྲཱིཿ བཛྲ་གུ་རུ་དེ་ཝ་ཌཱ་ཀི་ནཱི་སརྦ་སིདྡྷི་ཕ་ལ་ཧཱུཾ་ཨཱཿ འཆང་བ་ལ་རྐུན་མའི་བསམ་སྦྱོར་ངན་པ་རྩོམ་པ་ལས་སྲུངས་ཤིག་རཀྵ༔
Let the protection of [the person who] holds [the chakra] be revealed from the appearance of base actions and thoughts of thieves! Raksha!