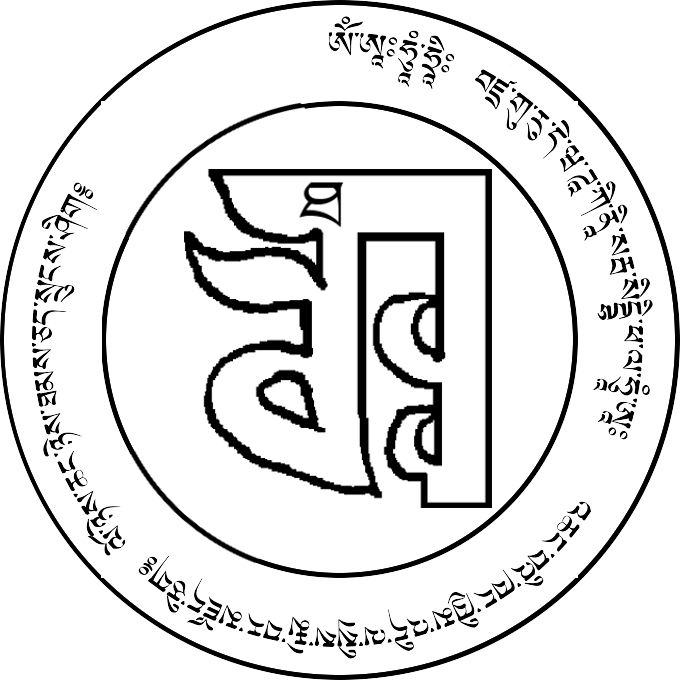 Protecting stored items from stains

This wheel-chakra is represented by the seed of an adult male. If it is connected with pieces of mulberry, anointed with the blood of a mouse, and the syllable RAKSHYAM drawn there, put it on top of the vessel, etc. Or, if you tie it to an acceptable vessel with marks, you will be protected from stains on the stored goods and the harm of thieves who take what they have.
Syllable used:
rakṣyaṁ
Inscription:
ཨོཾ་ཨཱཿཧཱུཾ་ཧྲཱིཿ བཛྲ་གུ་རུ་དེ་ཝ་ཌཱ་ཀི་ནཱི་སརྦ་སིདྡྷི་ཕ་ལ་ཧཱུཾ་ཨཱཿ འཆང་བའི་ཁང་ཁྱིམ་འདི་ལ་སྲིས་རྨེ་བར་མཛོད་ཅིག༔ ལོ་ཉེས་ཆང་ཉེས་ཐམས་ཅད་སྲུངས་ཤིག༔
May the safety of [stored food] be revealed in this house of [the person who] holds [the chakra]! Let there be protection from all spoilage of the harvest and wine!