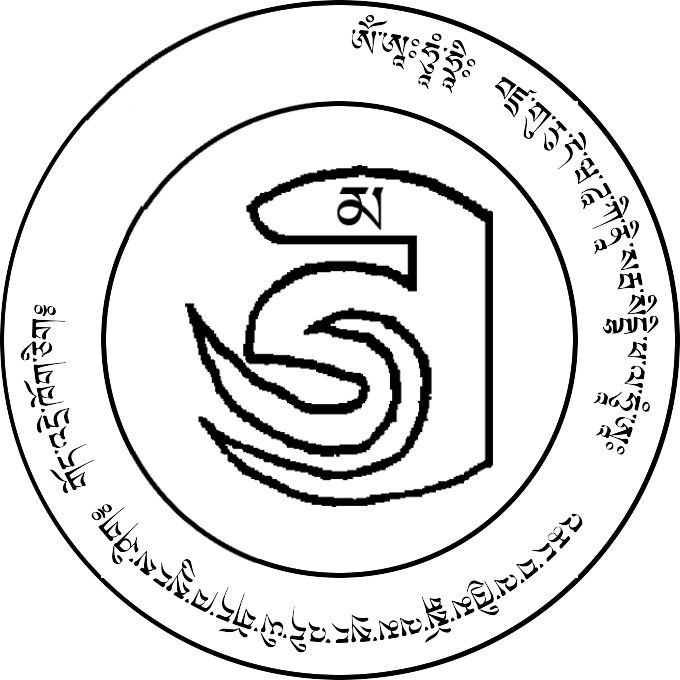 Protection from losses
This wheel-chakra is depicted on birch paper and smeared with cinnabar or yellow pigment. If it is located on the back of the outer gate's door lintel [facing outward], it will not constantly cause losses and will be protected from the harm of the loss demon.
Inscription:
ཨོཾ་ཨཱཿཧཱུཾ་ཧྲཱིཿ བཛྲ་གུ་རུ་དེ་ཝ་ཌཱ་ཀི་ནཱི་སརྦ་སིདྡྷི་ཕ་ལ་ཧཱུཾ་ཨཱཿ འཆང་བ་ལ་ཁྱིམ་སྒོ་ལམ་སྲང་འདི་ཡི་གོད་ཁ་སྲུངས་ཤིག༔ གོད་འདྲེ་ཁོག་ཅིག༔
Let these gates of the house [of the person who] holds the [chakra] be protected from waste and loss! Let the demon of waste-poverty be hidden!