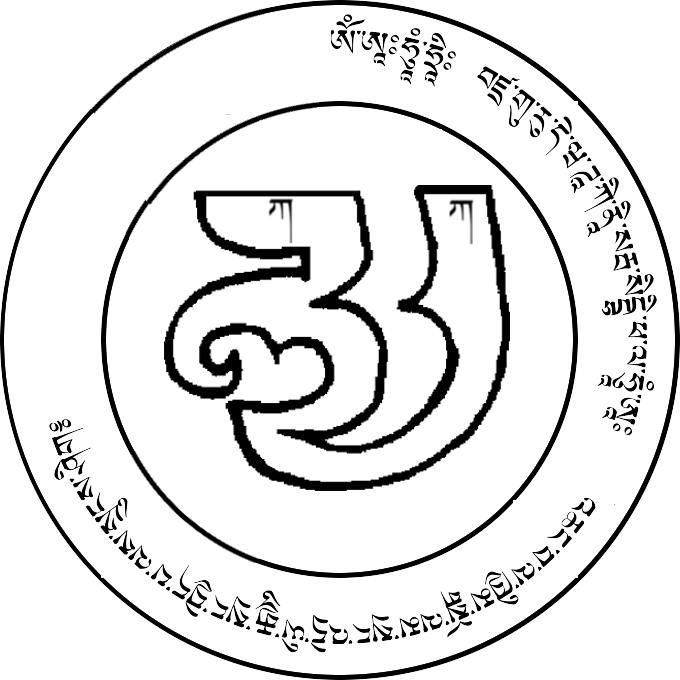 Cutting off the path of demons
This wheel-chakra is drawn with the blood of a wolf or Jackal, or a dog that is marked with rabies, and the blood of a family of birds that fly at night. When you have done this, tie it to the mirror on the outer gate so that it looks out. Through this, the paths of the countless families of demons that wander at the gates of the house will be cut off. And you will be protected.
Inscription:
ཨོཾ་ཨཱཿཧཱུཾ་ཧྲཱིཿ བཛྲ་གུ་རུ་དེ་ཝ་ཌཱ་ཀི་ནཱི་སརྦ་སིདྡྷི་ཕ་ལ་ཧཱུཾ་ཨཱཿ འཆང་བ་ལ་ཁྱིམ་སྒོ་ལམ་སྲང་འདྲེ་ཡི་རྒྱུ་སྲང་བྱེད་པ་ལས་སྲུངས་ཤིག༔
Let there be protection from moving demons through the gates of the house for [the person who] holds [the chakra]!