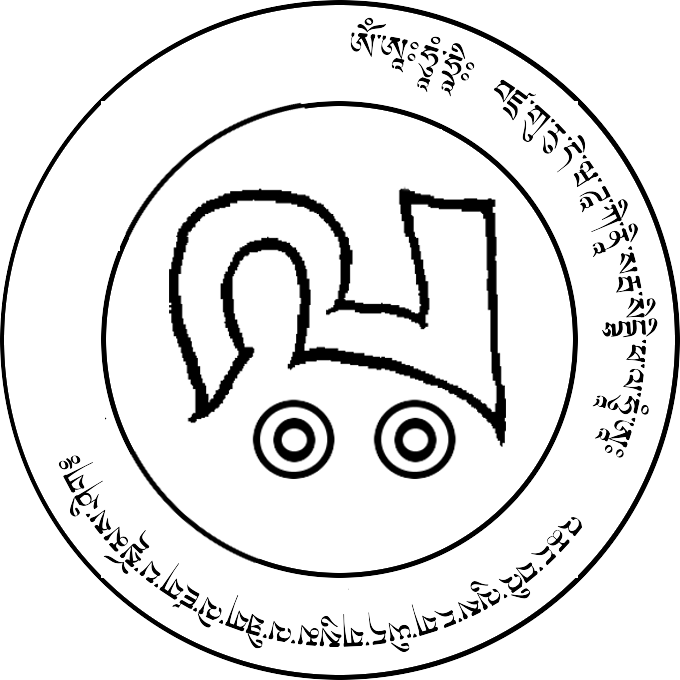 Protection against loss of seed drops

This wheel-chakra is drawn by the Lotus and rakta. Tie it on the body, tying it with a blue thread that was tied by a girl who was not touched by men. By doing so, you will be protected from the loss of drops-entities (seed).
Inscription:
ཨོཾ་ཨཱཿཧཱུཾ་ཧྲཱིཿ བཛྲ་གུ་རུ་དེ་ཝ་ཌཱ་ཀི་ནཱི་སརྦ་སིདྡྷི་ཕ་ལ་ཧཱུཾ་ཨཱཿ འཆང་བའི་ལུས་ངག་ཡིད་གསུམ་ལ་ཐིག་ལེ་ཛག་པ་སྡོམས་ཤིག༔
Let the body, speech, and mind [of the person who] holds the [chakra] be bound by the descent of the seed!