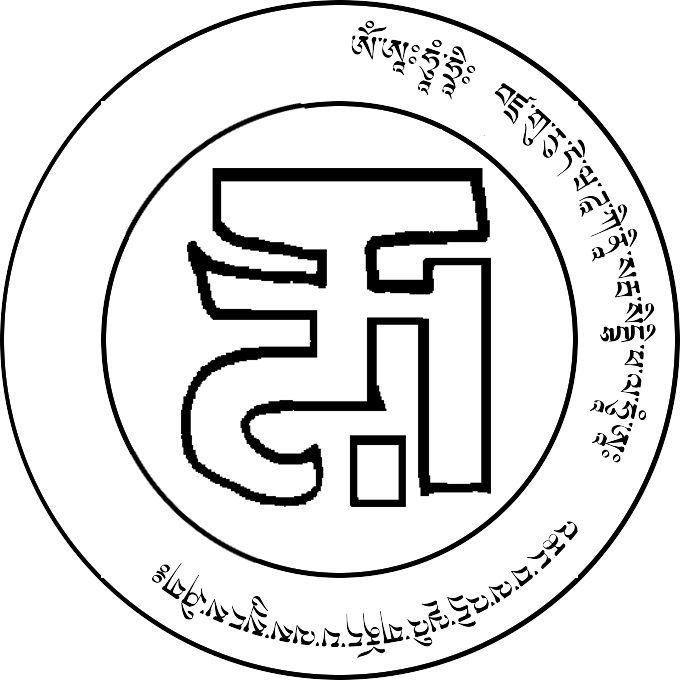 Protection from five demons
This wheel-chakra is represented by the juice collected from saffron, sandalwood and TRH, or should be anointed with them. If you tie it on your body, you will be protected from harm by five demons.
Inscription:
ཨོཾ་ཨཱཿཧཱུཾ་ཧྲཱིཿ བཛྲ་གུ་རུ་དེ་ཝ་ཌཱ་ཀི་ནཱི་སརྦ་སིདྡྷི་ཕ་ལ་ཧཱུཾ་ཨཱཿ འཆང་བ་ལ་འདྲེ་ལྔའི་གནོད་པ་ལས་སྲུངས་ཤིག༔
Let the [person who] holds the [chakra] be protected from the harm of the five demons!