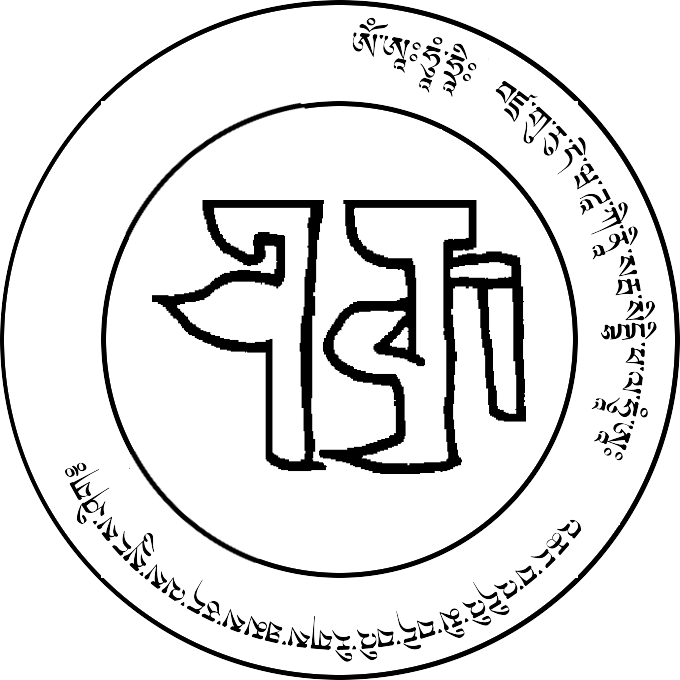 Protection from abscesses, lameness
This wheel-chakra is tied to the body. And if there is suddenly something unpleasant for the body, such as paralysis, abscesses, lameness, etc., then there will be a benefit. [The disease] will never occur. But it will be useful, even if it was earlier.
Inscription:
ཨོཾ་ཨཱཿཧཱུཾ་ཧྲཱིཿ བཛྲ་གུ་རུ་དེ་ཝ་ཌཱ་ཀི་ནཱི་སརྦ་སིདྡྷི་ཕ་ལ་ཧཱུཾ་ཨཱཿ འཆང་བ་འདིའི་མི་བདེ་བའི་རིགས་ཐམས་ཅད་ལས་སྲུངས་ཤིག༔
Let there be protection from all kinds of human misery for this [person who] holds the [chakra]!