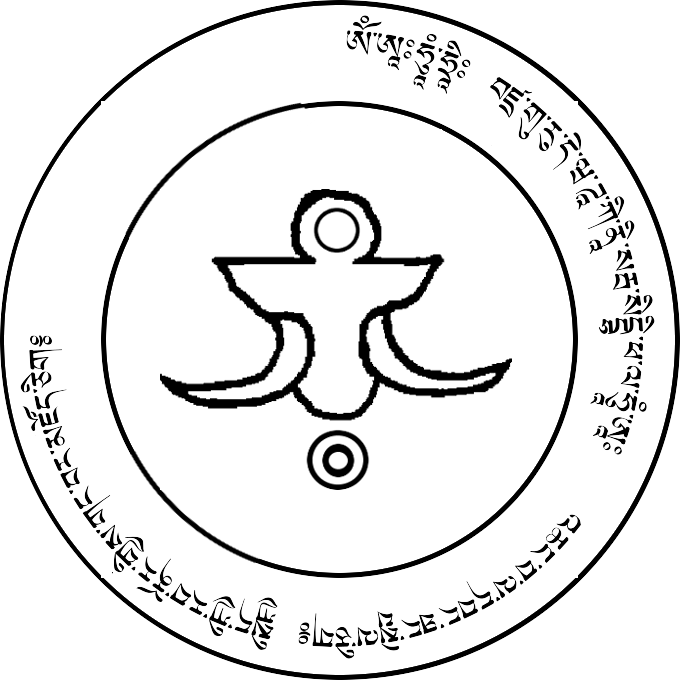 Creation of a good fate
This wheel-the chakra of the jewel of wish fulfillment-generates good fortune and power. If a person whose good fortune is damaged commits this, they will increase their power and power and will defend themselves against anything that harms their strength and power.
Inscription:
ཨོཾ་ཨཱཿཧཱུཾ་ཧྲཱིཿ བཛྲ་གུ་རུ་དེ་ཝ་ཌཱ་ཀི་ནཱི་སརྦ་སིདྡྷི་ཕ་ལ་ཧཱུཾ་ཨཱཿ འཆང་བ་ལ་དབང་ཐང་སྤེལ་ཅིག༔ སྐྱིད་ཀྱི་རབ་ནོར་གྱིས་གང་བར་མཛོད་ཅིག༔
Let the personal power of [the person who] holds [the chakra] increase! Let it be filled with the highest jewel of happiness!