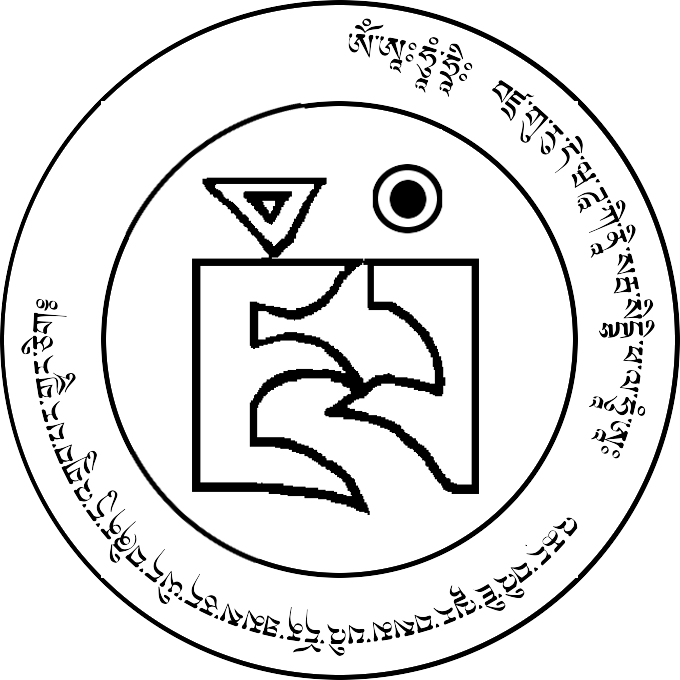 Implementation of efforts
This is the wheel-chakra of increasing thoughts and wealth, which means achieving the goal. A person, when striving for a goal in a certain direction, should tie it. By doing so, he will realize the goals and will be protected from anything that creates obstacles to the achievement of goals.
Inscription:
ཨོཾ་ཨཱཿཧཱུཾ་ཧྲཱིཿ བཛྲ་གུ་རུ་དེ་ཝ་ཌཱ་ཀི་ནཱི་སརྦ་སིདྡྷི་ཕ་ལ་ཧཱུཾ་ཨཱཿ འཆང་བའི་ཇི་ལྟར་བསམ་པའི་དོན་ཐམས་ཅད་ཡིད་བཞིན་དུ་འགྲུབ་པར་གྱུར་ཅིག༔
Let [the person who] holds [the chakra] fulfill all the planned goals in accordance with the plan!