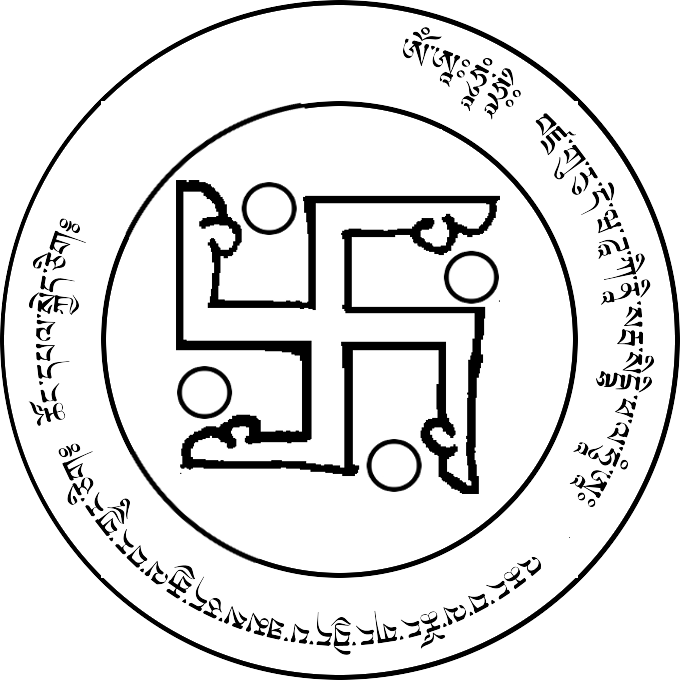 Victory over the merchants

This is the wheel-chakra of the hand or neck of the Dakini, which brings victory over the merchants. If you tie it on your body when you go to the merchants, you will defeat the merchant and protect yourself from the harm of trade.
Inscription:
ཨོཾ་ཨཱཿཧཱུཾ་ཧྲཱིཿ བཛྲ་གུ་རུ་དེ་ཝ་ཌཱ་ཀི་ནཱི་སརྦ་སིདྡྷི་ཕ་ལ་ཧཱུཾ་ཨཱཿ འཆང་བ་ལ་ཚོང་གང་བྱེད་པ་ཐམས་ཅད་རྒྱལ་བར་གྱུར་ཅིག༔ ཚོང་དཔལ་སྐྱེད་ཅིག༔
Let it be revealed to [the person who] holds [the chakra], victory in all trade! May the glory of trading be increased!