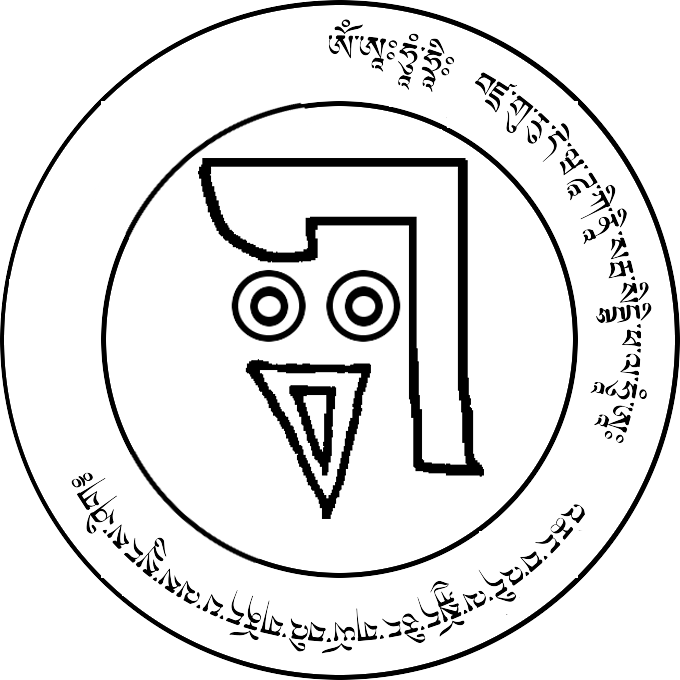 Wind sickness protection wheel

This wheel-chakra, which gives stability, is tied together with the bones of dogs, dragons, elephants and sheep. If you do this, you will be stable when you are on an unstable Foundation, whether during vibrations, earthquakes, etc. You will also be protected from the actions of dogs and other evil creatures.
Inscription:
ཨོཾ་ཨཱཿཧཱུཾ་ཧྲཱིཿ བཛྲ་གུ་རུ་དེ་ཝ་ཌཱ་ཀི་ནཱི་སརྦ་སིདྡྷི་ཕ་ལ་ཧཱུཾ་ཨཱཿ འཆང་བ་འདི་ལ་སྐྱོད་ཅིང་གཡོ་བའི་གནོད་པ་ལས་སྲུངས་ཤིག༔
Let the protection of this [person who] holds the [chakra] be revealed, from the harm of excitement and hesitation!