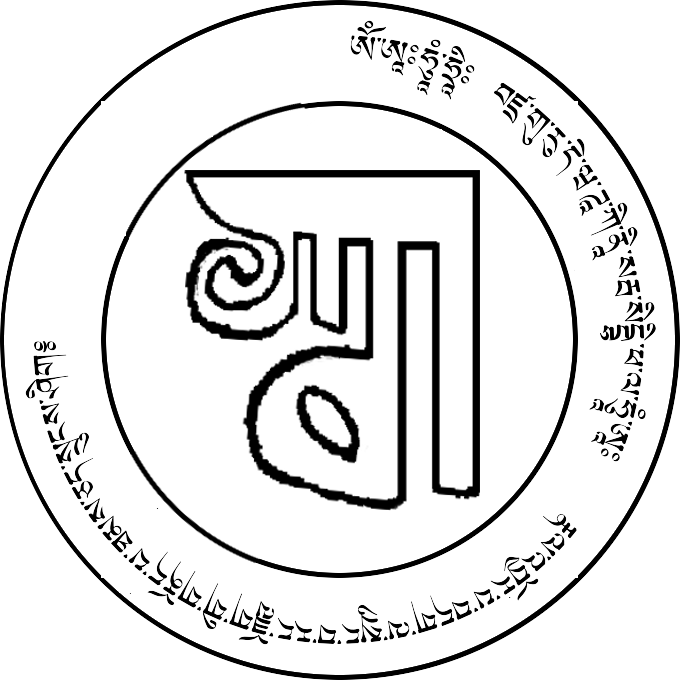 The jewel of fulfilling the wishes of your own protection.
This wheel of the jewel of self-defense fulfillment is represented by the juice of the six good substances. Wrapped in five-colored silk, tie it on your own body. If you do this, you can bind others to this higher protection. Even then, there will be no harm to yourself. But first, it is important to tie this protection on yourself.
Inscription:
ཨོཾ་ཨཱཿཧཱུཾ་ཧྲཱིཿ བཛྲ་གུ་རུ་དེ་ཝ་ཌཱ་ཀི་ནཱི་སརྦ་སིདྡྷི་ཕ་ལ་ཧཱུཾ་ཨཱཿ རྣལ་འབྱོར་པ་བདག་ལ་སྲུང་བ་རང་ཟློག་གི་གནོད་པ་ཐམས་ཅད་སྲུངས་ཤིག༔
Let there be protection for me, the yogi! Let there be protection from the harm of self-abandonment!