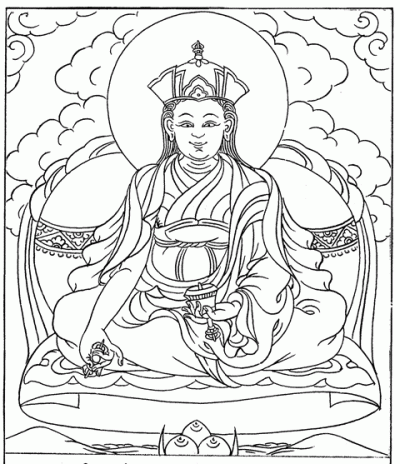 Collection of thoughts of the teacher-guru
Protection from decadence that causes harm
    If you want to protect yourself from the decline that causes harm, draw an image of the chakra, which corresponds to a small drawing. Perform the sanctification that corresponds to the general. Capture and dissolve in the chakra all the demons of decline that do harm. Imagine that the body, speech and mind of all the demons of decadence that do harm are entangled in iron chains of blazing heavenly iron. Entangled, do not have the ability to move.
    Tie a thread of the widow's hair around the chakra and tie it to the body of the person you are protecting.
    As long as it is not released from the chakra, there will be no damage from the harm of the demons of decline.
    And even if it is hidden above the door and in the basement of the treasury vault, it will protect.

    Samaya. Seal. Seal. Seal.
    The treasury of Sangye Lingpa. Mangalam.
    Translated by Lama Karma Paljor.