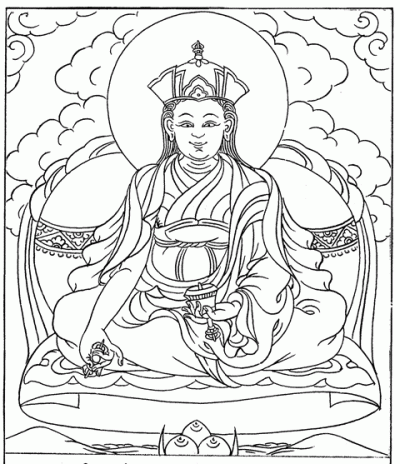 Excerpts from approximation, contemplation, and external practice
in the chapter of dakini practice from Lama Gongdu

    Contemplation in the evening with great love and compassion.
    In particular, [imagine] the unshakeable syllable hrīḥ in the heart. Around the edge of it are syllables, syllables on lotus petals, sounds that have no power. Imagine them making noise as they rotate to the right.
    [When you present it like this, say:]
    oṁ vajra bhara hiḥ hrīḥ ma ḍākkini ha ri ni sa sarva siddhi phala hūṁ
    Repeat as much as you can.
    In the end, correct the shortcomings and excesses with the help of vowels and consonants of Sanskrit, one hundred syllables, the heart of interdependence.

    Hum!
    I call upon the assembly of the deities of primordial wisdom! Come!
    I offer external, internal and secret offerings!
    I chant a hymn to the body, speech, mind, qualities and activity!
    I repent of immorality, contradictions [vows], delusions, violations!
    Grant to me the highest and ordinary siddhis!
    mahā amṛita rakta baliṁta sarva pūja khāhi
    Bring it up with words about emptiness and move on to the usual actions of the meeting.
    Translated by Lama Karma Paljor.