Torma images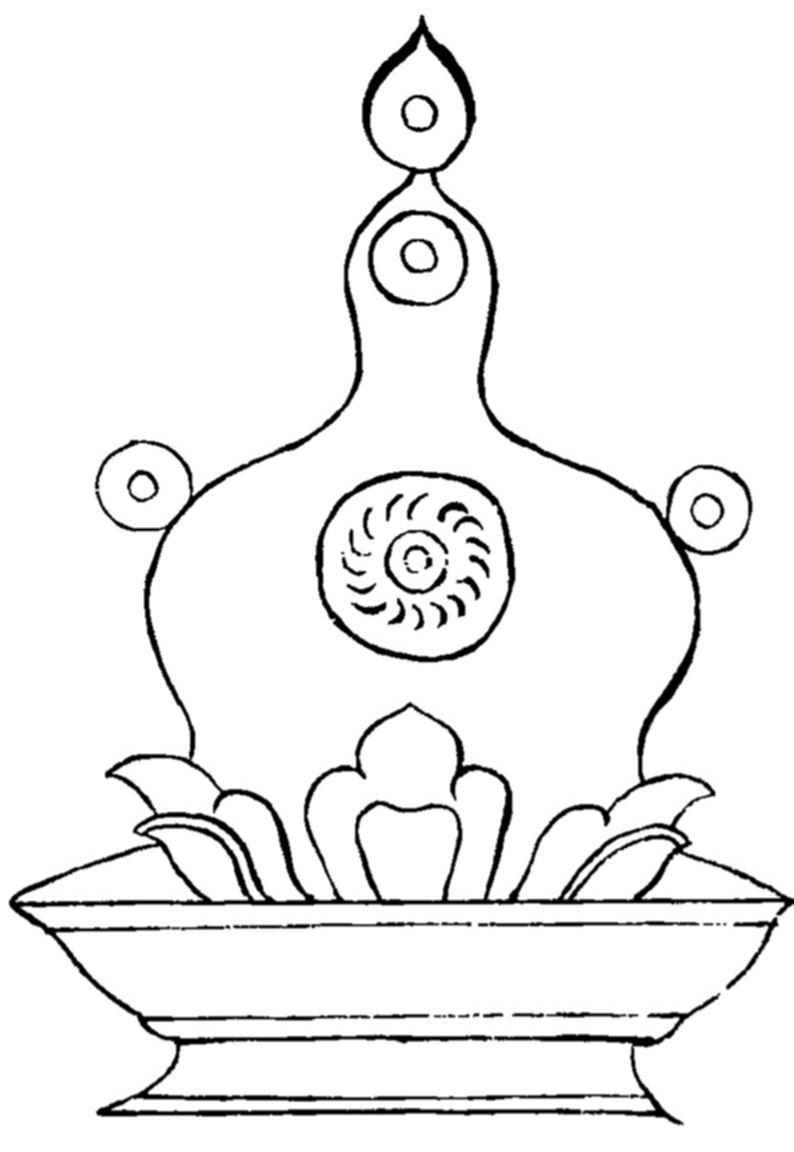 Torma with decorations
The chakra is decorated with four Lotus petals. In the intermediate [directions] four pieces of dough.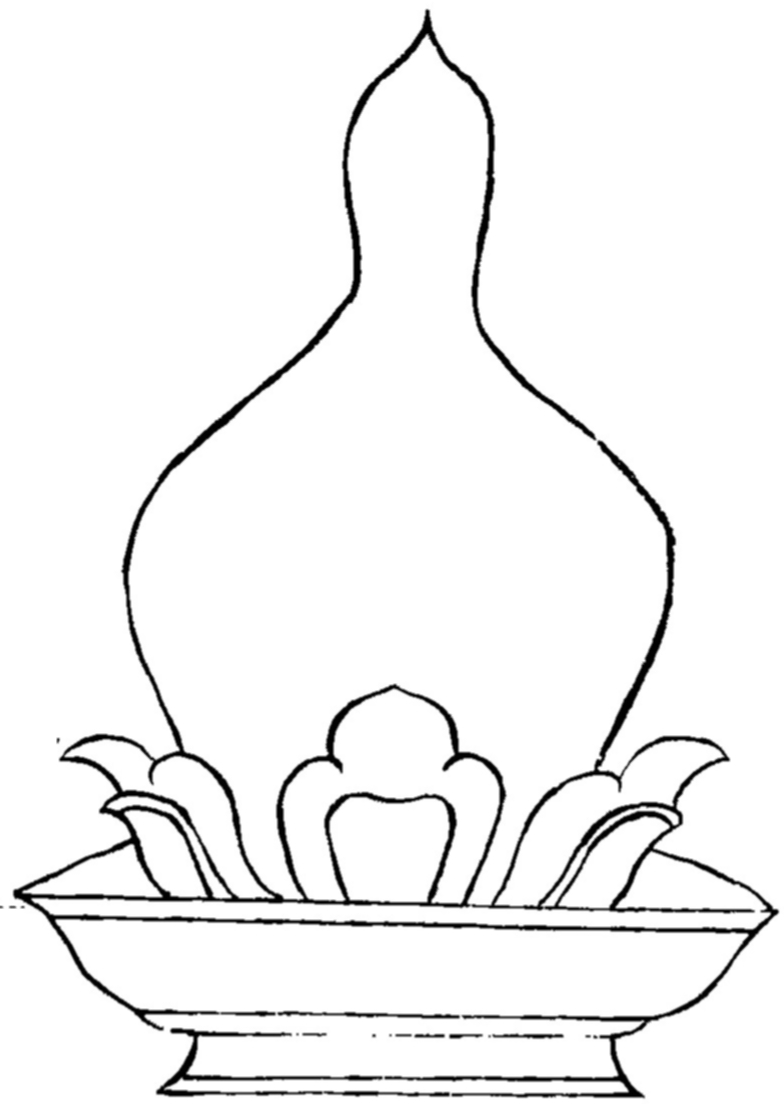 Without ornaments
The main Torma, which is the root for everything. Used separately for recitations, etc.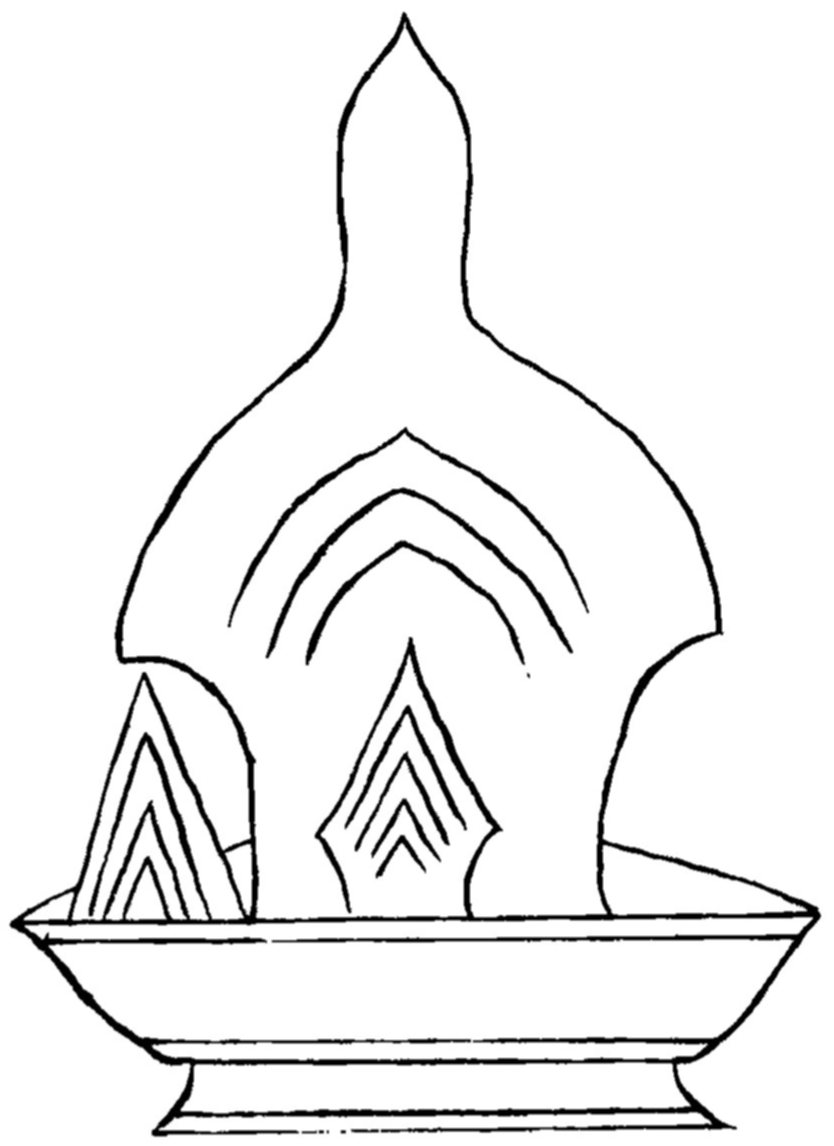 Torma of Devata (yidam)
Four corners, eight circles-chakras, surrounded by pieces of dough.
Is the Torma of the nine main Torma cycle of Gongdu. Three protrusions and depressions [marked] with rakta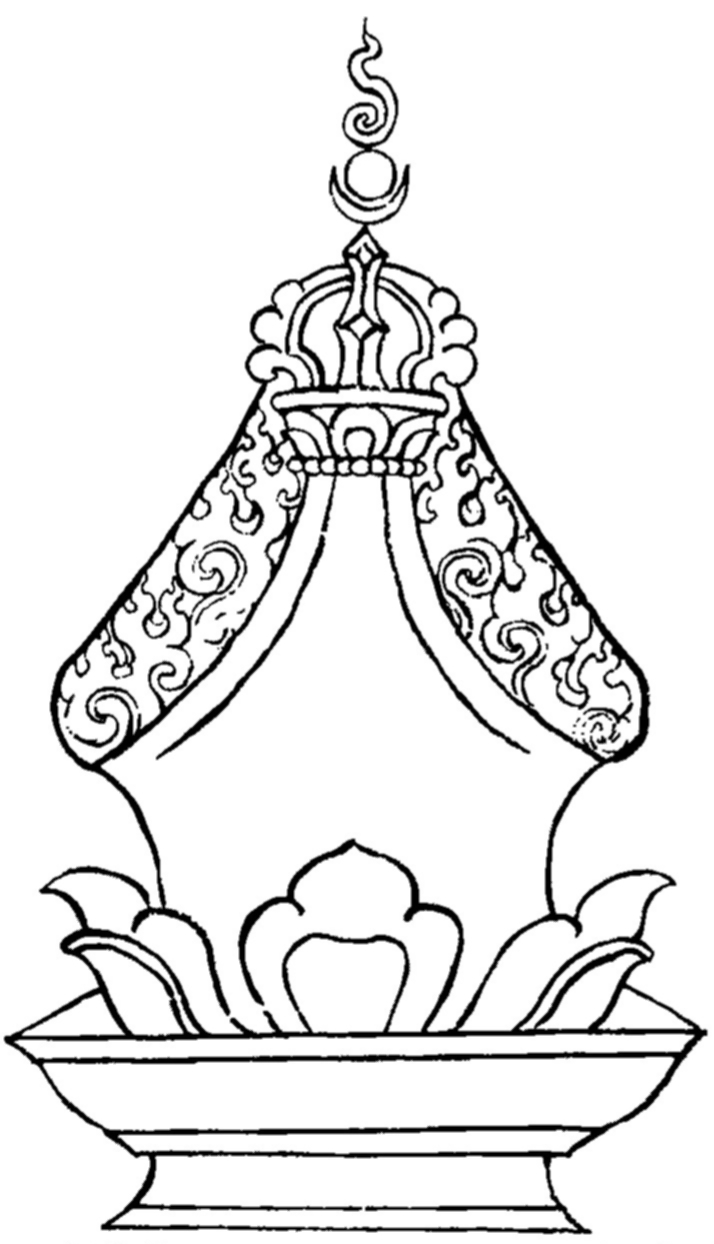 For the symbolic empowerment of the Torma and blessings.
With decorations from the corners, on top of the decoration of the fiery mountain, the Sun, the moon, etc.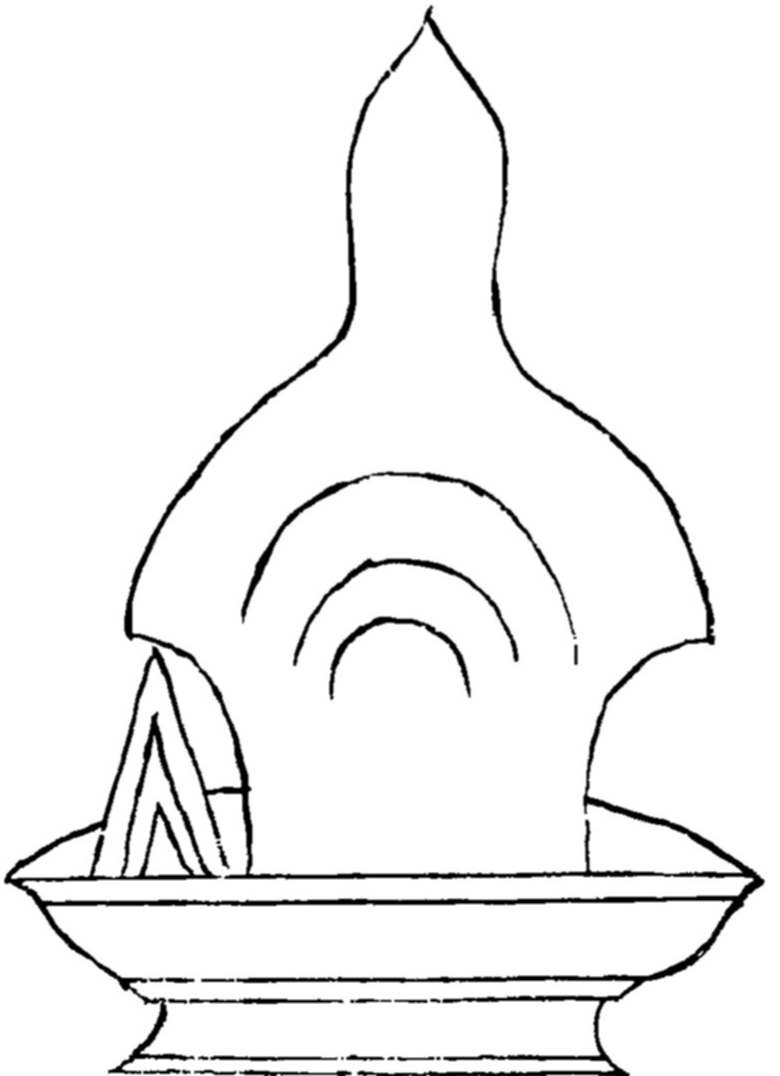 Torma of Dakini
With two corners. Behind is a large [base]. Front - small. There are two tracks on the half circle. There are four tormas like this chakra.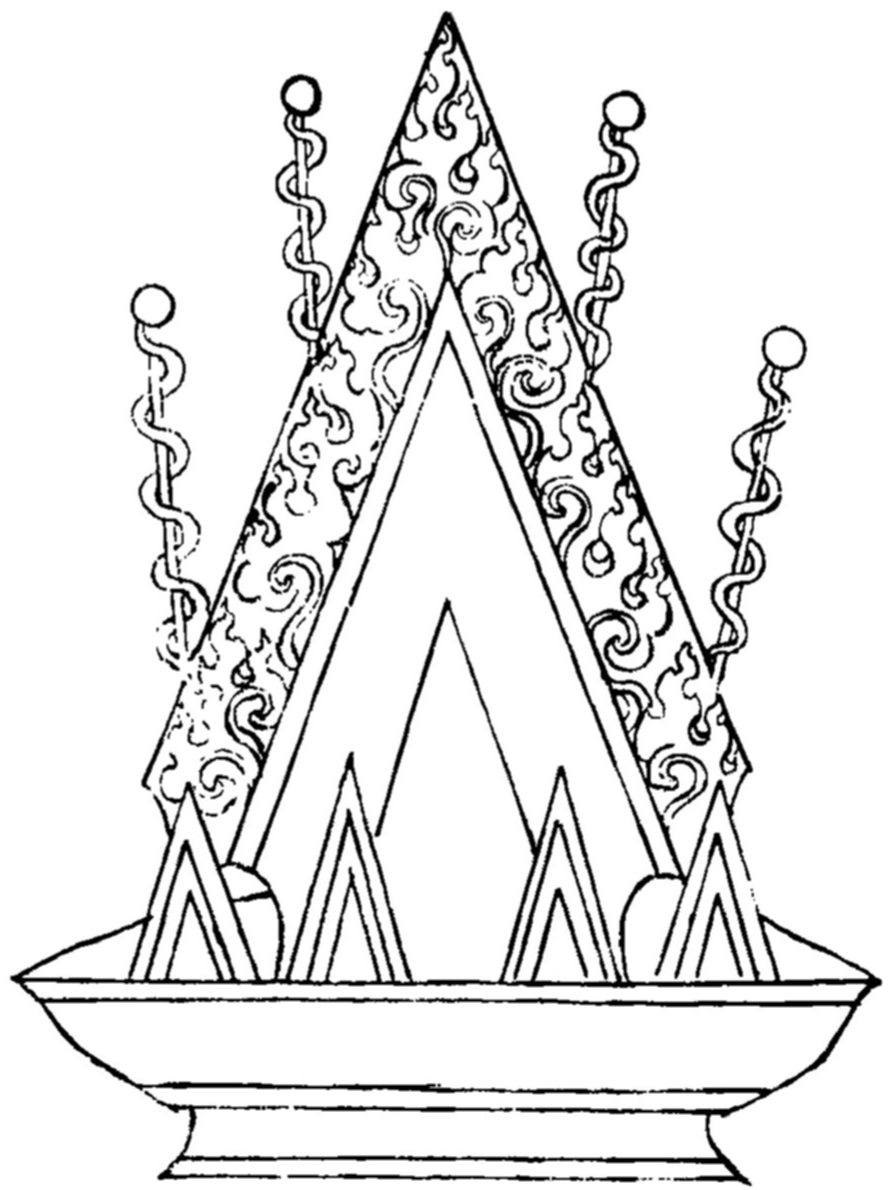 Torma of Hayagriva, the protector of the Teachings
Triangular, has a [symbol] of glory. Decorated with meat and blood.
In front are the mother [or wife] and the son. The environment of the eight classes Dregpa.
The three main ones are equal [in magnitude] to those on the sides.
The mother [or wife] and the son are separated from the main one and are also called having [the symbol] of glory.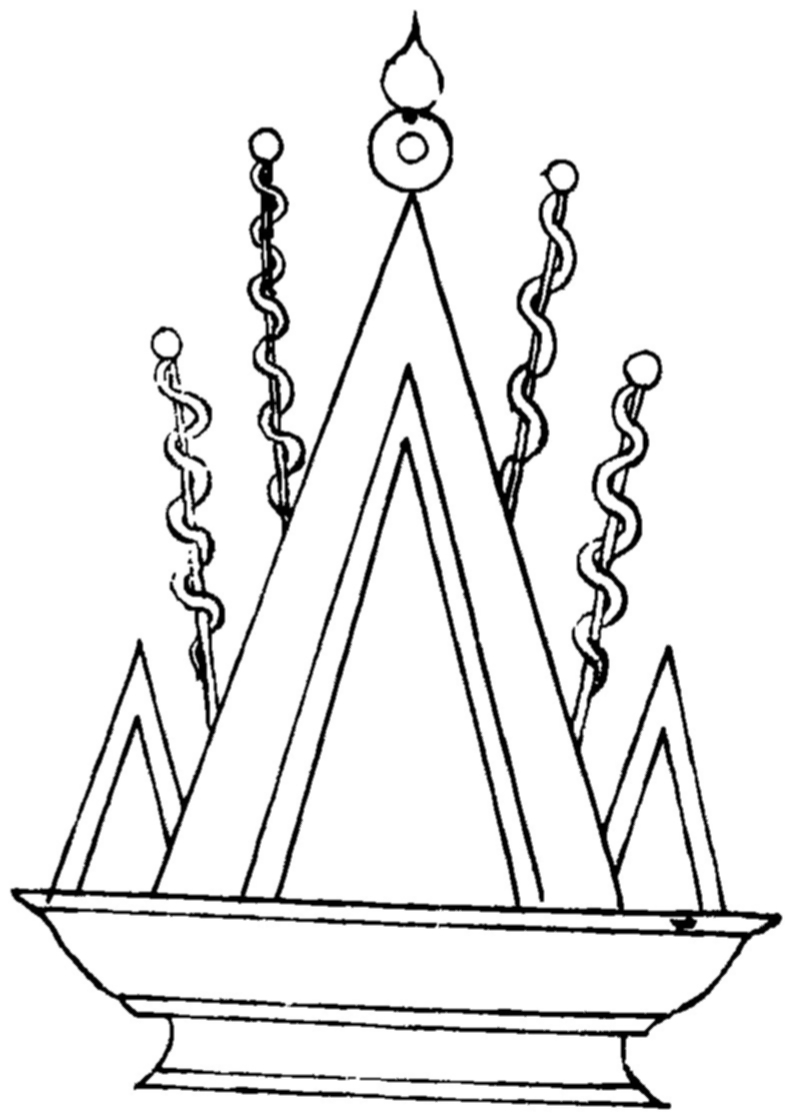 This Torma of seven Barvapun, protectors of Terma
Decorated with human meat and goat meat. It has a [symbol] of glory and a ball.
The six surrounding ones without the [symbol] of glory are made of pieces of dough smeared with blood