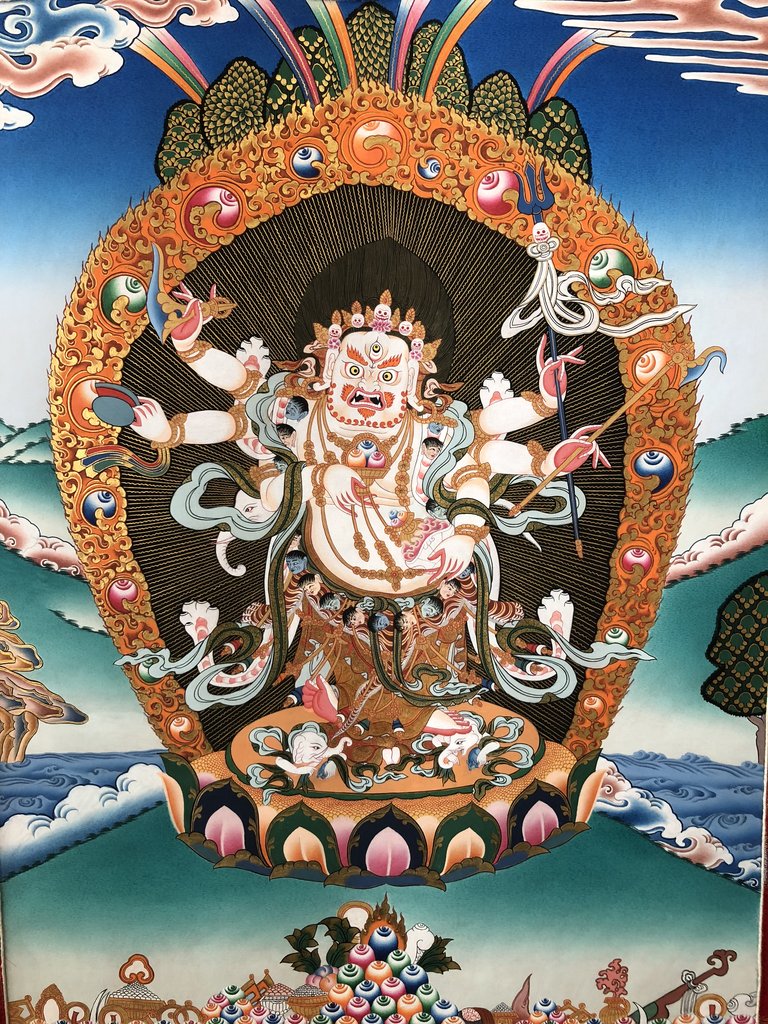 Mingyur Dorje. White Mahakala Practice
    GURU DEWA DAKINI HUM
    This is the practice of the white defender of the people. Without mandala, [but setting] torma, [pronounce]:
    RANG NYI DORJE TUMPO KYE
    LUN DU MI GON KAR PO NI
    KU DOG KAR PO ZHAL CIG PA
    CHAG NYI BUM PA TRUL PO DUN
    TRUL JUG KHYIL ZHING RIN CHEN GYEN
    RANG RANG NE NE CHEN DRANG THIM
    I appear as Vajrachanda. Before me is the White Protector of the People. With a white body, one face, two hands. Holds a vase, [decorated] with seven snake heads, which are thrown back and tied [in a knot]. [The Defender] is decorated with jewels. [Manifestations] are summoned from other places and dissolved [in the form of a protector].
    OM NAGA RACHA ATI HUM
    This is how the [level] of the White Defender of the People is acquired.
    Samaya. Seal. Seal. Seal
    Translated by Lama Karma Paljor (O. E. Filippov).