Library - First volume of Lama gongdu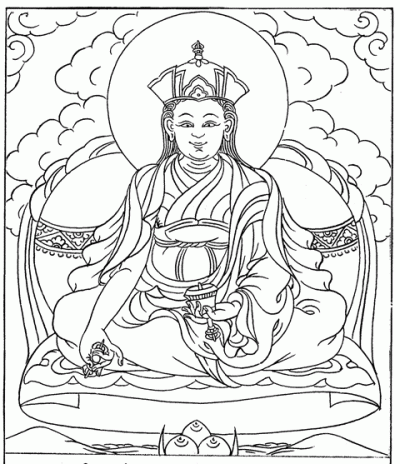 The extraction of the Keys from Kar Zugthrang
    On the special eighth day of the rising moon of the last month of autumn of that year [he was] in a place known as "Kar Zugthrang" [dkar zug 'phrang]. [While there] retrieved the keys of the red Kongpo Tsechang [kong po rtse chen dmar] and Gyeorong [dgye 'o rong].
    At this time, magical manifestations of the rude wind and the sounds of "So" appeared on Mount Pari Tskhur. Visions of the defenders of the doctrine, the Nagas, and the Mara also appeared.
    This is the third, the chapter of retrieving the keys from Kar Zugthrang.