Library - First volume of Lama gongdu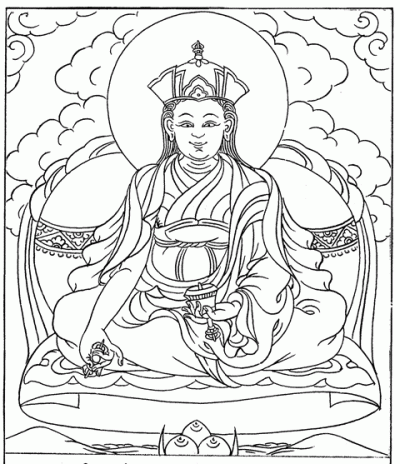 Retrieval of the terma from the rock of Kien Dungla.
    Early in the morning of the fifteenth day of the first month of the autumn of this year, he withdrew from Jango Dungla to Tsari the cycle of the blessed Vajrapani, also received the Garuda ordinance, the cycle of the Youth, implementing life and the cure of leprosy, the only white protection of the planets "Possibility," the Bad Mantras "Movement of the Nine Kinds of Darkness," the cycle of the common ocean of dakini tantras, the twenty-five scrolls, the substance of the father and mother of Uddiyana, the substance of black Phungthal. At this time various magical manifestations of blessing appeared, such as magical manifestations of the planets-graha, encounters with the countenance of the five classes of dakinis, etc.
    Such is the tenth, the chapter of the retrieval of the terma from the rock of Kien Dungla.