Library - First volume of Lama gongdu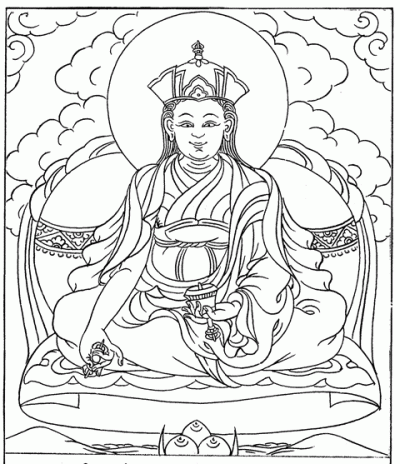 Retrieval of the terma from Tago Jong
    In the early morning of the twenty-second day of this month, from the mountain rock Jago Shong extracted additional teachings of Mahakarunika, the rasayana text "Endless Nectar," Maheshwara "Arcane Wind", The compressed empowerment "Garland of Fiery Lightning", the Blade of the Eater of the Yama, the Black Rahu "Blows on Everything", the "Throw of the Nine Black Achara", many other instructions, the "Keys of Black Gravity", the "Keys of Trashi Phugring ", etc. Thirty [scrolls] in the form of large, medium, and small writings were extracted.
    Something was collected six times six, something was on the high ground. I also extracted the substance of the vows, the pills of the seven men, the vision of the "Mirror with Poisonous Composition," the substance of the vows of the "Pure Magic Forming Clarity". At this time, limitless magical manifestations of the defenders of the Doctrine emerged, such as happiness, joyful experiences, explicit encounters with dakinis, etc.
    This is the twelfth - the chapter of the retrieval of the terma from Tago Jong, the green mountain rock of Jago Shong.