Library - Third volume of Lama gongdu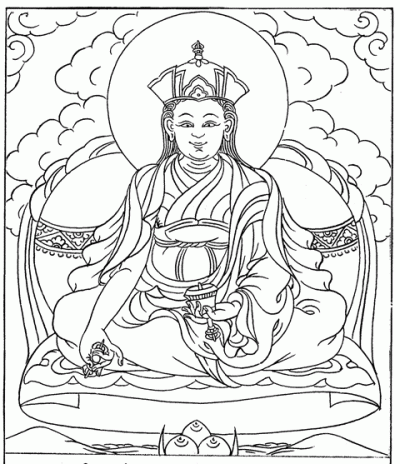 Lama gongdu
A Detailed Explanation of Heart Commitment-Samaya
"The Sealing Knot."
2. Enumeration

    The second section. There are two [types] in the enumerations of samaya: general and private.
2.1 General
    "General samaya." [Since they are used] for the sake of subordinating the thoughts of the milestones of living beings, there are the same [number] corresponding to such enumerations of living beings. And since the perverted thoughts that correspond and are similar to them are not covered by the mind, then this [shows] the essence of samaya as an antidote to the subjugation of perverted thoughts. And even Victorious himself had difficulty proclaiming enumerations. 
2.2. Private
    In any case, for the sake of those who enter the path, a small number of special cases are shown in a concise form. So the sangha of Bodhisattvas and the sangha of noble bhikkhus that appear as two kinds of categories of sangha, six acharyas, four brothers [and sisters] — as a body. Three mantras, four mudras — like speech. The Ten Mysteries as the mind. Thus [appears] the root of the three, body, speech and mind. On the basis of the twenty-five branches, there are five actions for realization, five that should not be discarded, five that are found as pure, five that are realized and five that are comprehended.
    Thus, the root and secondary are special.
    The usual samaya appear in the form of a hundred thousand samaya. And since they are collected in a compressed form, everything is collected in twenty-one for the benefit of themselves and forty-four for the benefit of others. Therefore, ten arise as compressed.