Fonts, editors and dictionaries
Editors and dictionaries
     We bring to your attention some editors that allow you to work with various Tibetan fonts. Also presented is a dictionary shell for the Rangjung Yeshe dictionary.
So.
(1) Unicode editor for Windows. Allows you to type unicode texts. After that, it can be saved in a text file or transferred by copying at the office. Also allows for converting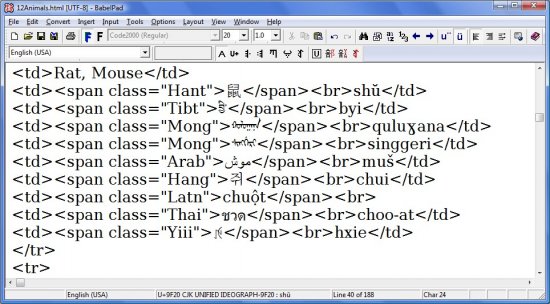 Download link:
(2) Jskad editor.
A good editor that allows you to type with Wiley texts in Tibetan Tibetan Machine Web. The program is easy to use.
Download link.
(3) A dictionary shell that allows you to search not only by the word itself, but also by its approximate pronunciation.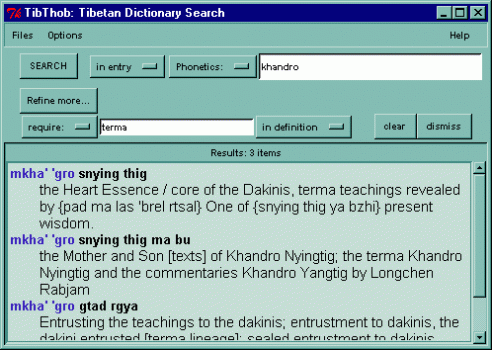 Works with dictionaries compiled by Rangjung Yeshe. The downside is that it is not adapted to work with the Russian language. Download link for Windows or Download link for Linux.
(4) For those who plan to work with the Tibetan language and Sanskrit, it is also recommended to install a dictionary shell that works with the Monier-Williams dictionary. Despite some not very positive reviews about it, it is relatively convenient to work with the shell itself. There are several options for this shell for offline and online modes.  The link will take you to the online search dictionary.
Fonts
Also fonts for working with Sanskrit and Tibetan languages are offered to your attention. For some reason, these files are not currently stored on the site, so you can download them from the links indicated and upload them to the system.
(1) Sanskrit
It is recommended to install the following fonts for working with Sanskrit:
1.Sanskrit (Devanagari)
(2) Tibetan language
There are no illustrated examples at the moment, so only download links will be provided.
1. Tibetan Unicode (is also used on the site to display materials).
2. Tibetan Machine Web (good for word processing).