Library- Canonical work - Kangyur - Dharani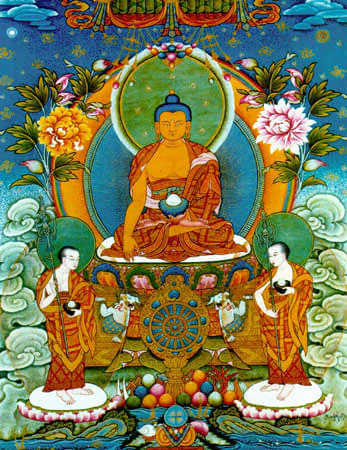 Dharani from the noble Perfection of Wisdom into Twenty-five thousand [stanzas]
    I bow to the noble Mother, the perfection of Wisdom!
    tadyathā prajñā prajñe prajñā avabhāse prajñā valokati sarva dharma andhakāra vidhamani siddhe su siddhe siddhyantu māṁ bhagavati sarva jñāna sandhari bhagavati vacchela prasaradhe hasta mama sukara siddhi siddhi buddha buddha kaṁpa kaṁpa bāla bāla dhara dhara vara vara garja garja āgaccha āgaccha bhagavati māvilaṁba svāhā
    Keeping this [in memory], you will keep the Perfection of Wisdom in twenty-five thousand [lines], you will clear the entire veil of deeds-karma.
    Thus ends the dharani of the noble [Teaching], the Perfection of Wisdom, in twenty-five thousand [stanzas].
    Translated by Lama Karma Paljor (Filippov O.E.).