Library - Canonical work - Tengyur - Comments on tantras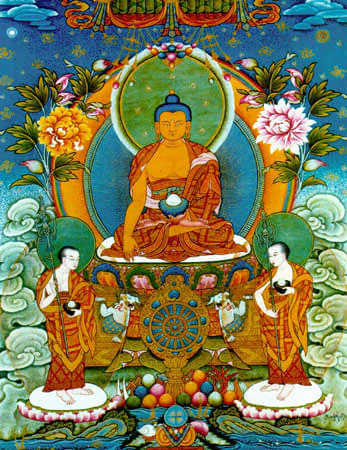 stūpa-vidhi-nāma
Ritual of the stupa
    I prostrate to Hevajra!
    If the Hevajra yogi makes a stupa for himself and others, then first on earth he must make clay from jewels, fragrant water, etc. When you do this, put it in front of you. When you appear clearly [in visualization] as your own exalted deity, meditate on the four immeasurable ones.
    Then [say] the mantra of perfect purity, the supreme reality-dharmata:
    oṁ svabhāva śuddha sarva dharmā svabhāva śuddho haṁ
    Meditate that this makes the clay invisible. When you do so, imagine Hevajra in union, [manifested] from the three rituals.
    Then the endless Enlightened Ones and bodhisattvas are captured by rays of light from the syllable hūṁ or hrīḥ in the heart and dissolve in the light in the father and mother of Hevajra, who are in equilibrium. From what appeared to be an enlightened attitude, [emerges] the blessing through the twenty-one hearts of Hevajra:
    oṁ deva picu vajra hūṁ hūṁ hūṁ phaṭ svāhā
    or:
    oṁ āḥ hrī hūṁ
    And mark with this mantra [with breath].
    When you also represent each of the stupas as Hevajra, then do also for each of them the emission of many Hevajras and the collection. Imagine that on the basis of this, goals for yourself and others become completed.
    Then bless with the heart of interdependence and bring about completion [from the prayers of good will].
    This concludes the stupa ritual composed by the great acarya Krishnapada.
    Heard from the great grammar scholar Jina Karnapada. Shakya monk and translator Nyima Gyaltshen Pal Zangpo translated in the great Pal Tharpa Ling temple.
    Translated by Lama Karma Padjor (O.E.Filippov).
Make an donate on the page: Project support