Library - Canonical work - Tengyur - Comments on tantras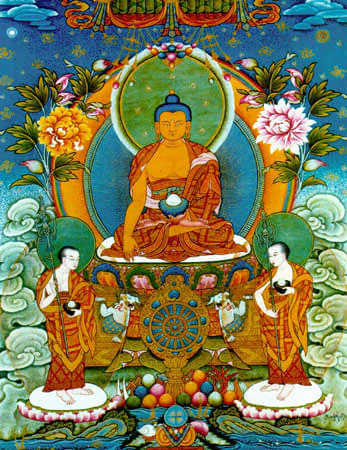 Offering water from the proclamation of true names
    I prostrate before the noble Manjushri!
    Desire to bring water on the basis of the proclamation of true names, purify the remainder of the water for washing with the radiance of rays of light from your own heart. When what is represented is transformed, recite the mantra [and visualize] the jnanasattva's garland of bodies.
    After that, make an offering of water, saying this:
    oṁ jvala mi daṁ sarva prete bhyaḥ svāhā
    Saying this, say:
    Let that be drunk that is given to hungry ghosts! Let the defilements be purified!
    Do the usual [actions] for all sentient beings.
    This completes the offering of water based on the proclamation of the true names, compiled by Acharya Manjushrimitra.
    Translated by Lama Karma Paljor (Filippov O.E.).
Make an donate on the page: Project support