Library - Canonical work - Tengyur - Comments on tantras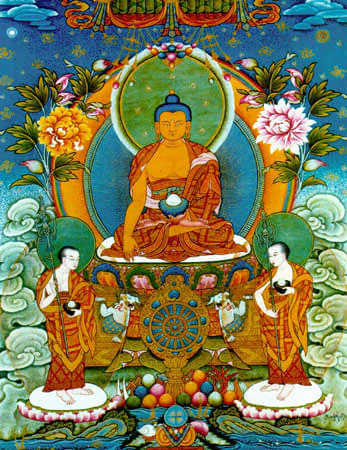 viṣeśa-amanāya
Instructions about the Special
    Meditate on the five Tathagatas that blissfully arise from the five syllables that are on the [discs] of the Moon on the right hand. Meditate on the sap-seed aspect. Jambhala arises miraculously from the syllable jaṁ. When you meditate in this way, you chant his mantra with special devotion. Recite, [repeat] one hundred and eight times and make offerings of water.
    These are the special teachings about Jambhala.
    Translated by the monk Tsultrim Gyaltshen based on the [instructions] of Abhaya and Danashri.
    Translated by Lama Karma Paljor (O.E.Filippov).
Make an donate on the page: Project support