Library - Canonical work - Tengyur - Comments on tantras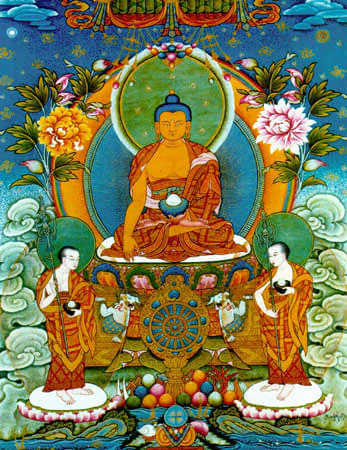 bhṛikuṭī-sādhana
The Practice of Bhrikuti That Frowns
    I prostrate before Blessed Mother Bhrikuti!
    Based on the ritual explained earlier, do everything perfectly with the first eight on the three fifth syllables. When you do this, imagine what is being suppressed by emptiness. The goddess that arises from this essence, Bhrikuti. The hair is tied in a braid and knot [at the crown]. Peaceful, with four arms. With his right hands he [makes up the mudra] of the highest talent and [holds] a rosary for counting. In the left holds a staff and a vessel with ointment. Meditate on the lotus seat.
    Then connect the outstretched palms of both hands. Use your thumbs to press down on your pinky nails. When you separate [the rest], make up the rest in the form of a vajra. This is the mudra of the goddess Bhrikuti.
    Mantra:
    oṁ bhṛīṁ svāhā
    This ends the practice of Bhrikuti.
    Translated by Dhondup Dorje Tulku.