Library - Canonical work - Tengyur - Epistolary Genre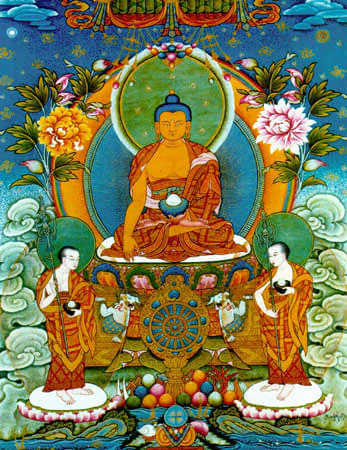 anitya-artha-pari-kathā
Talks about the essence of impermanence
     I prostrate before the Three Jewels!
     Therefore, everything that is composite manifests itself as another by virtue of conditions. Impermanence is like a drop of dew that sways in the wind at the tip of a blade of grass.
     Therefore, everyone will fill the mouth of the savage lord of death, and a person will enter there at the moment of death. Can this man be free on the surface of the earth with elevations? So when such a land is stable, it is only like the appearance of a burning flame. The people who appear with their nature are like those who die. There is no constancy in forms, wealth, learning, moral discipline, etc. Even if you are free from passion and attachment to everything, you will not see [the state when] you will be everywhere.
     Even the Victorious One, the only defender of the world, is a good man who has been diligent in his vows, and has spoken accordingly. Life is impermanent, like an image on water. If all these beings are born, they are born alone. Similarly, if they die, they also die alone. This is experienced by virtue of loneliness as suffering. In samsara, [which feels like this], there is no friendship.
     Thus ends the discussion on the essence of impermanence, compiled by the great poet Nandana-Indra. Translated by Pandita Vinaya in Kashmir and translated by Dragjor Sherab. Translated by Lama Karma Paljor (O. E. Filippov).