Library - Canonical work - Tengyur - Ordinary treatises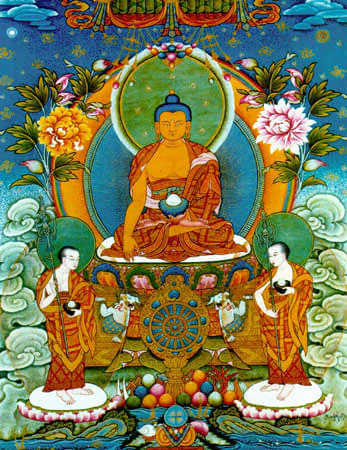 Talks about the acquisition of siddhi by a woman
     The husband of a Bhamgala woman appeared after death as a hungry spirit. Because of this, grasping at the self, he constantly came and came to the merchant in the eastern direction as a certain merchant from the central country. When I stopped there, the maid washed my feet. When they were associated with ablution and prompting, they began to remain in the usual practice of meditation and recitation of the six syllables for the harvest. Since the hungry buh couldn't appear there to go inside, he later said "Kulu kulu". Such sounds were spoken when coming out of the lord of merchants.
     The woman saw this and, having conceived wisdom, showed reverence and service to the lord of merchants. And she said: "I ask for training for myself!" Saying, I began to practice and then said about the release from this.
     Vinayashri translated [the story] about the attainment of realization by a woman.
     Translated by Lama Karma Paljor (O. E. Filippov).